This June, we're celebrating turning 7! Join the party and celebrate with us. How? We're giving you daily offers for gorgeous, healthy hair!  Simply follow us on social to get the daily deals. Read on to discover 7 things people love about GG and delve more into our history and roots.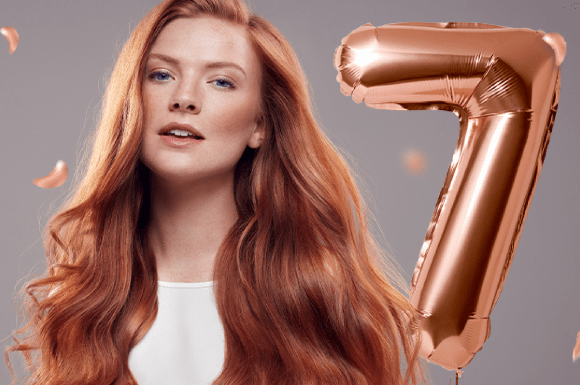 Get to know 7 things people love about GG!
Formulated by haircare experts. Tried, tested and loved by hundreds of gorgeous women. Our haircare heroes are perfect for all hair types and concerns. It's our mission to help every woman fulfill her desire for fuller, thicker, healthier-looking hair! Find your perfect range today.
We are the Intelligent Haircare experts, founded in 2013.
We're proudly vegan friendly and cruelty-free. Discover more about our Purely Positive Formula.
Our most iconic products are our Hair Growth Serums, containing caffeine-enriched formulas to boost fullness and overall health. Click to discover our amazing hair diary transformations and see the results for yourself! We guarantee you'll be impressed!