About Grow Gorgeous: philosophy, ingredients and full ranges.
It's more than 'just' hair. It's self-expression. A conversation starter. Your identity. Gorgeous haircare has the power to put a joyful spring in your step. Our clinically proven formulas have been expertly developed to help you to unleash your hair's full potential, so you can tell your story, your way.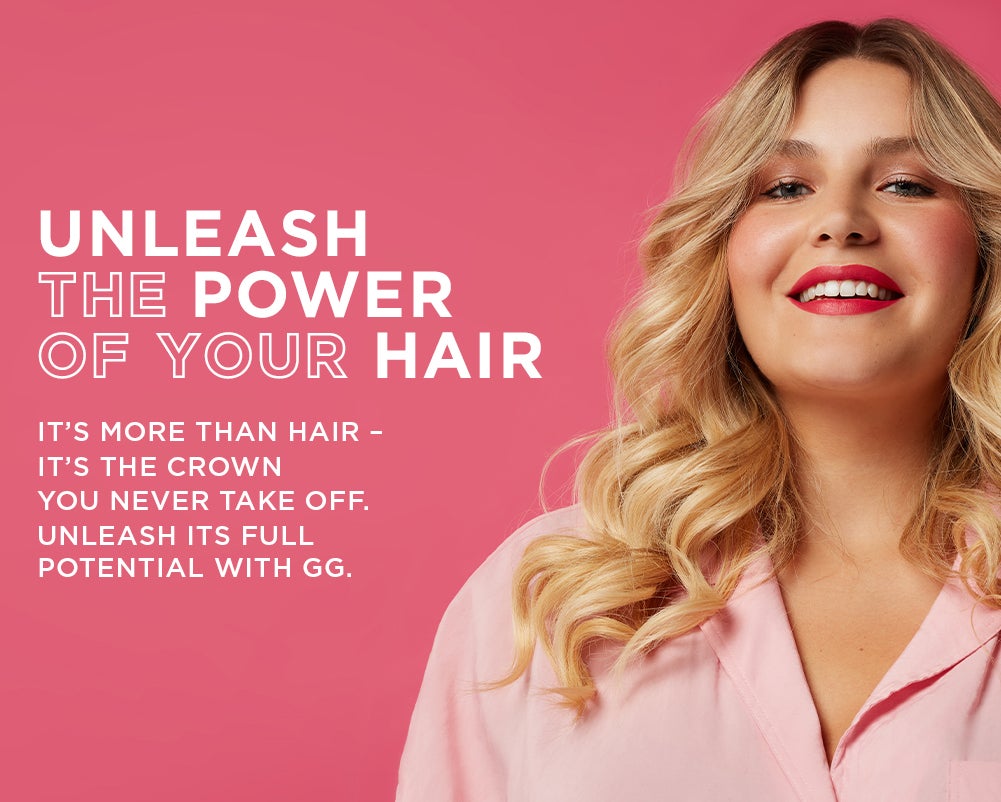 We believe that true beauty radiates from the inside out. Our nutrient-rich haircare products are powered by science to transform the health of hair from its very foundations – the roots. Skincare-inspired ingredients nurture your scalp and lay the foundation for optimum growth, so you can fulfil your desire for fuller, healthier-looking strands.
Grow Gorgeous uses intelligently formulated hair care to fulfil your desires. The clinically-proven formulations unleash your hair's full potential for healthier-looking strands. The nutrient-rich ingredients and lasting fragrances transform your hair care regimen to ignite the spirit of every type of hair.
Having an effective hair care routine is vital for empowering confidence, spreading happiness, and making you feel unstoppable. From shampoos to treatments to styling products, there's something guaranteed to enhance everyone's hair care routine.
Our purely positive promise means you can be confident in the health of your scalp and hair. All our products are proudly vegan-friendly and cruelty-free, without parabens, sulphates, silicones, phthalates, and mineral oils. The power of our signature active ingredients, amino acids, allantoin, caffeine, ceramide, and hyaluronic acid, allows for longer-lasting results and nourished skin.