First introduced in the milkshakes of gym-goers, the 'protein' hype took the fitness world by a storm. It continued to grow into an essential component of every meal and snack for even those of us who prefer to stick to low-intensity exercise (because yes, walking counts). It was only a matter of time before protein trickled into the ingredients of hair and beauty products.
We've established that protein is something that healthy, shiny hair is certainly not lacking in. Promising that bouncy, voluminous sheen, it seems natural that we would reach for protein-rich hair products at any chance we get. However, despite what our natural conscious tells us, it is possible to have too much of a good thing. Depending on your hair type, you may be over-doing it. What is protein overload, how is it caused and how do you fix it? Keep reading for everything you need to know about this unsuspecting hair hindrance.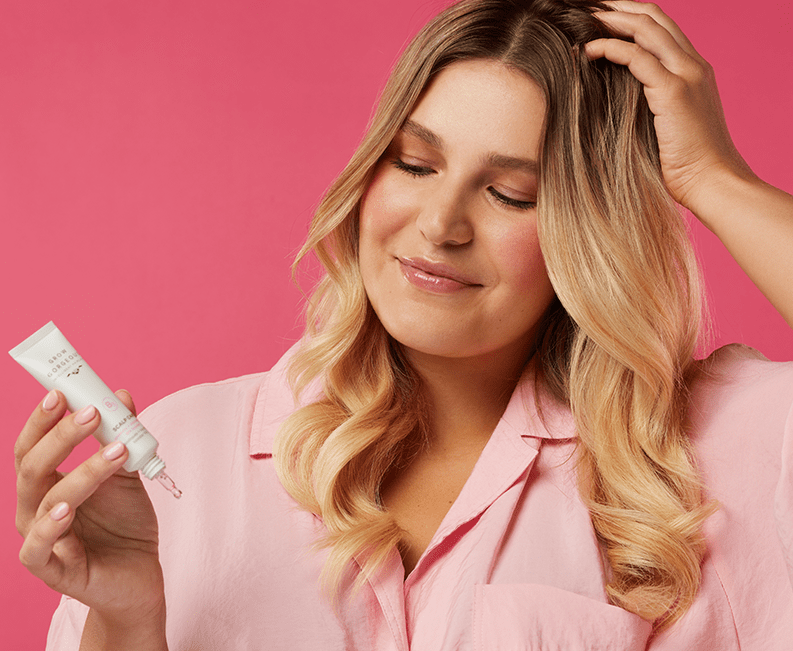 What causes protein overload in hair?
We've spoken before about what hair porosity is and the recommended products for different hair types. So let's discuss what products cause protein overload in these different styles of hair.
To recap- curly, wavy, and afro hair types usually have a high porosity and require protein to seal moisture into the hair follicle. Having said that, hair needs a balance between protein and water to stay healthy. If too much protein is locked into the hair strand, there's no room for water to get through. This may explain why, according to Healthline, those with curly, textured or dry hair can experience it. 
Protein shampoos, conditioners, masks, and treatments are important for that silky bounce and can provide your hair with instant relief. However, they can also cause a protein overload, so the hair needs a break every so often.