We're all now well-aware of the damage we're doing to our hair from excessive heat and over-styling,  taking appropriate measures to keep our hair healthy with heat protectors and repairing products.
There is a new invader in town which we need to be aware of…
Like our skin, hair is prone to damage from pollution with UV damage, external aggressors and generally high levels of smog and chemicals in the air when we travel into heavily populated areas and cities. Here's how you can fight back and city-proof your hair!
How does pollution affect our hair?
Our scalps can suffer the same skincare concerns we experience with our face, such as sensitivity, dryness and congestion. Skin exposed to pollution experiences a higher sebum secretion rate, and excessive sebum on the scalp can block hair follicles, as they become overly-saturated in the hair's natural oil; weakening hair strands and making hair more prone to breakage.
Pollution particles are 20 times smaller than the diameter of human hair – meaning they can easily be absorbed into cuticles, leaving strands looking dull and brittle.
Your hair care routine should include products with anti-oxidant properties to detox and protect the hair and scalp.
Our Anti-Pollution Intelligent Haircare Defence Range has been expertly formulated to counteract the effects of pollution, preventing pollutants penetrating cuticles. It's perfect for city dwellers and those with oily roots or product build-up.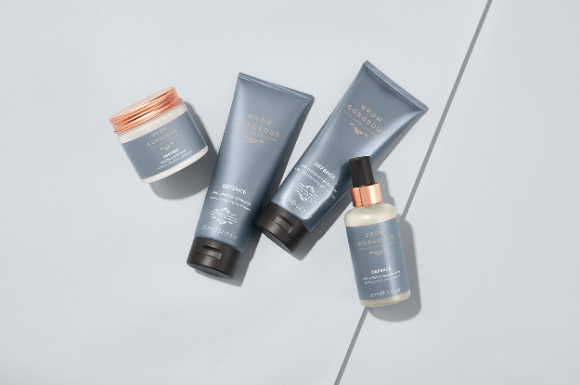 Your Hair Pollution Regime
Detox
Anti-pollution hair care is about choosing products that reduce the effects of air pollutants and detoxify the scalp and hair. Shield your strands from pollution, dullness and the everyday with our Defence Anti-Pollution Duo.
Scalp Detox, the pre-wash exfoliating treatment for the scalp removes impurities with the exfoliating and purifying properties of natural castor oil beads and white willow bark extract. Pomegranate fruit enzymes break down product build-up and detoxify the scalp and roots improving circulation and refreshing hair and scalp. Bean bio-ferment offers anti-oxidant protection from external aggressors and UV light.
Make sure you adopt a detoxifying ritual! Our Detoxifying Shampoo is enriched with Polysaccharide Matrix, to protect strands from UV, product build-up and pollution to restore suppleness. The result? Added shine.
Restore shine and overall health with our Defence Anti-Pollution Conditioner. 94% of women agree it helped make their hair look brighter.* Expertly infused with a unique blend of Green Tea Extract and Allantoin to boost moisture levels.
Protect
Protect and shield strands from atmospheric pollution, heat damage and colour fading with our lightweight Defence 3-in-1 Leave-In Spray. Tara Tannins and Organic Sunflower Sprout Extract work to protect strands for a shiny finish.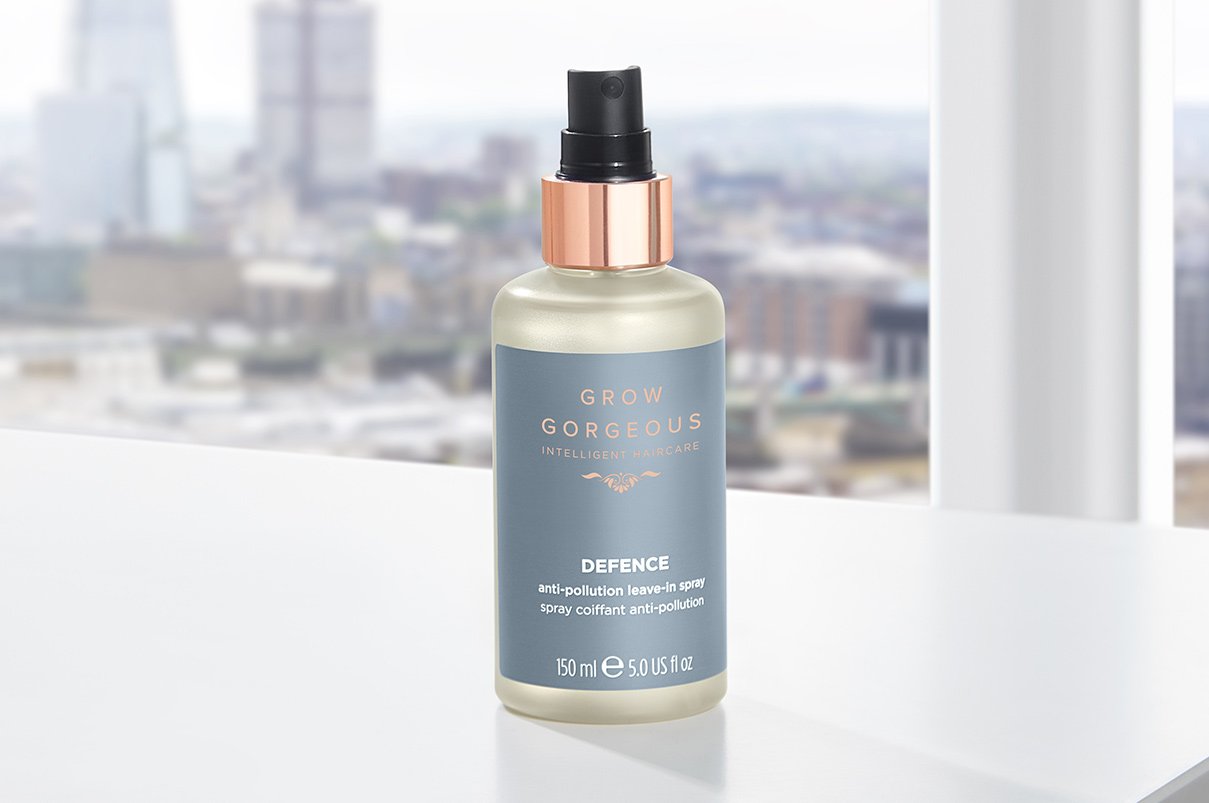 Teams Well With
When hair is exposed to harmful chemicals in the air, its levels of Vitamin E deplete and cause oxidative stress. Grow Gorgeous Balance Fibre Sealing Split Ends Treatment nourishes and repairs the ends of your hair and seals broken fibres. One of its key ingredients, Acai Oil, contains essential fatty acids, including omegas 3, 6 and 9 that have high antioxidant values, which help protect hair from becoming weak and brittle from the everyday elements and outdoor pollution.
#ItsInYourRoots
"Having great hair makes me feel super confident and this range takes care of my hair to make me feel 100% my best – it protects my hair when I am travelling and spending a lot of time in the city."
Shop our range of Grow Gorgeous products that protect hair from pollution.