Why is self-care so important?
As we navigate the stresses and strains of a global pandemic, many of us have come to appreciate the importance of engaging in a self-care routine. Defined as 'the practice of taking an active role in protecting one's own wellbeing and happiness, particularly during periods of stress', self-care has perhaps never been more essential. At Grow Gorgeous, we're passionate about empowering you to feel your best – both inside and out. As strong believers of the mood-boosting benefits of moments of self-care, we have developed our nurturing products with your wellbeing in mind.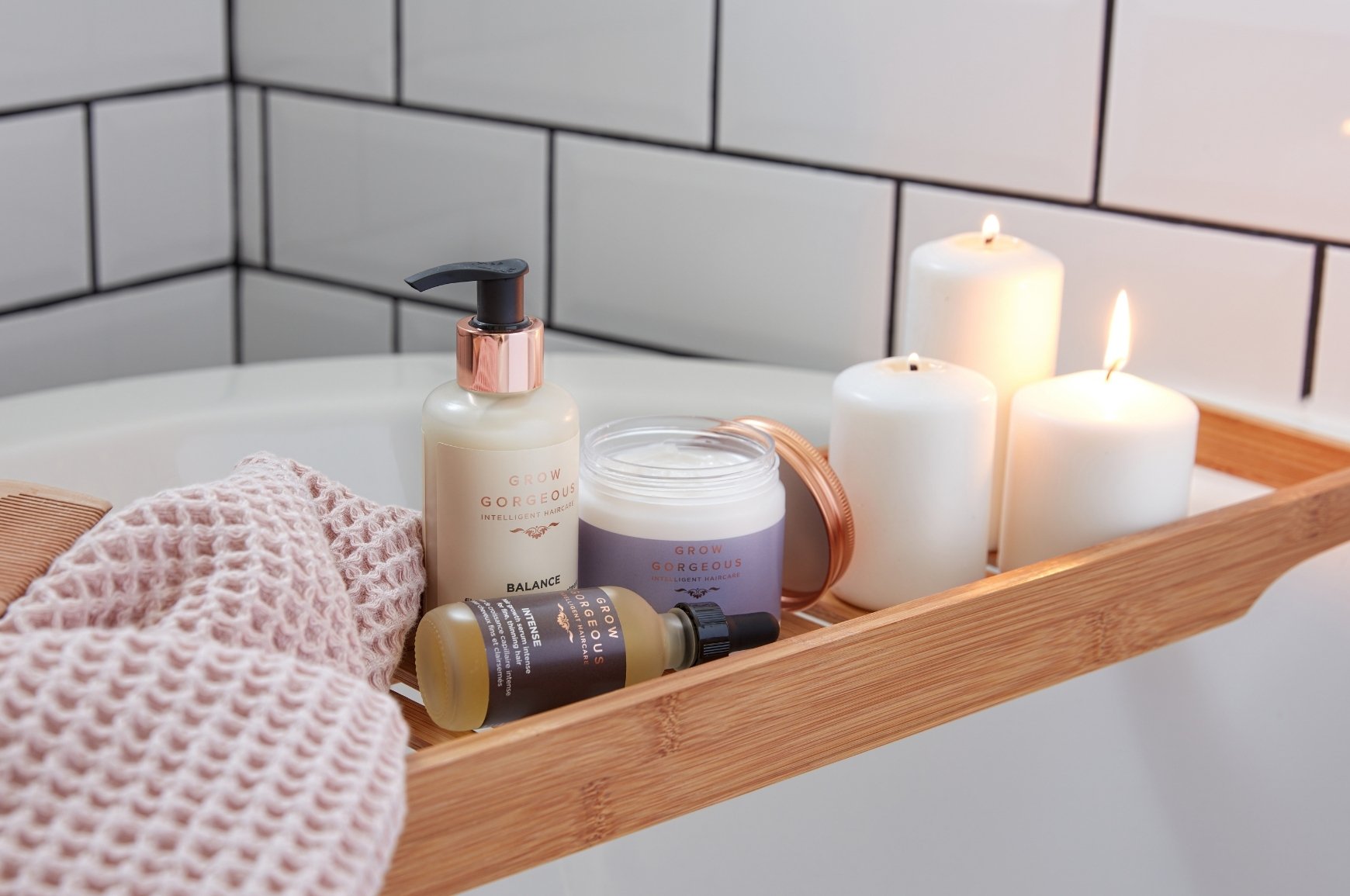 Mindful moments with Grow Gorgeous
At a time when many of us may feel anxious and unsettled about the future, it's comforting to know that small acts of self-care are proven to ease feelings of stress. Mindfulness is a key wellbeing technique that encourages you to be present in the moment, rather than reflecting on the past or ruminating on the future. Dedicating simple moments to yourself, whether that's a stroll around the local park or indulging in a pampering ritual at home, can promote feelings of calm and help you find solace during uncertain times.
Grow Gorgeous's haircare essentials promise to nourish your soul as well as your strands. Reach for your favourite products and indulge in a self-care ritual – think of it as an investment in the condition of your hair with added mood-boosting benefits! Focus on your breathing and pay attention to your senses as you treat your tresses: feel the rich textures, inhale the divine fragrances and notice how your hair responds to each product.
How can I practice self-care during lockdown?
Small actions can reap huge rewards –  read on to discover Grow Gorgeous's top 10 tips for harnessing self-care power: 
U

nwind and recharge in a candlelit bubble bath

Read a book or watch your favourite series

– hello, Bridgerton!

Get outside, marvel at your surroundings and breath in fresh air

Cook your favourite meal from scratch

Experiment with your beauty routine, safe in the knowledge that no one will see if it goes wrong!

Organise your wardrobe

Invest time in your skincare regime and reap the benefits of wearing less makeup

Get your body moving with an online dance

workout

Laugh at the small things

Invest your free time in learning a new skill
Lockdown Level-up
Noticing changes in your mood as you ride the waves of social distancing? Why not schedule some pampering as an antidote to the lockdown blues. Consistency is key with self-care – think little and often. Just five minutes each day can jumpstart your wellbeing… with the added bonus of transforming the condition of your hair!
Grow Gorgeous offers a complete line-up of indulgent hair heroes to support your wellness journey, from masks and treatments to our bestselling Hair Growth Serums. Slow down, relax and treat both your hair and your senses to some tender loving care. Build your new home hair routine now. 
Step 1 Defence Detoxifying Scalp Scrub
Refresh your scalp as you recharge with our invigorating Detoxifying Scalp Scrub. This exfoliating cleanser stimulates follicles and removes excess sebum, powered by nourishing ingredients such as White Willow Bark Extract, Grapefruit Extract and Pomegranate Enzymes. Consider it a fresh start for your scalp.