Hyaluronic Acid (HA) has been a spotlight ingredient within the skincare and beauty industry over the past year. Renowned for it's anti-aging properties, Hyaluronic Acid is certainly an A-list ingredient that is surprisingly accessible.
But what is Hyaluronic Acid?
It is a gel-like water-holding molecule that occurs naturally in our bodies. It is the space filler and cushioning agent in all mammals which cushions joints and nerves. In terms of skincare, Hyaluronic Acid keeps your skin well moisturised and reduces the signs of ageing. Repairing the skin using HA can help to minimise the symptoms and effects of many skin troubles, including rosacea, sun damage and even sensitive skin. 1 gram of Hyaluronic Acid can hold up to 6 litres of water. It's a moisturising miracle!
Hyaluronic Acid for haircare
The benefits for your hair and scalp seem to have been overlooked, but not by us here at GG HQ! With a handful of products formulated to include concentrated HA, they are sure to nourish and refresh both scalp and hair in no time! Benefits of using Hyaluronic Acid in your haircare include nourishing the scalp for soft, flake-free roots to smooth and shiny strands. To learn more about Hyaluronic Acid benefits for hair click here.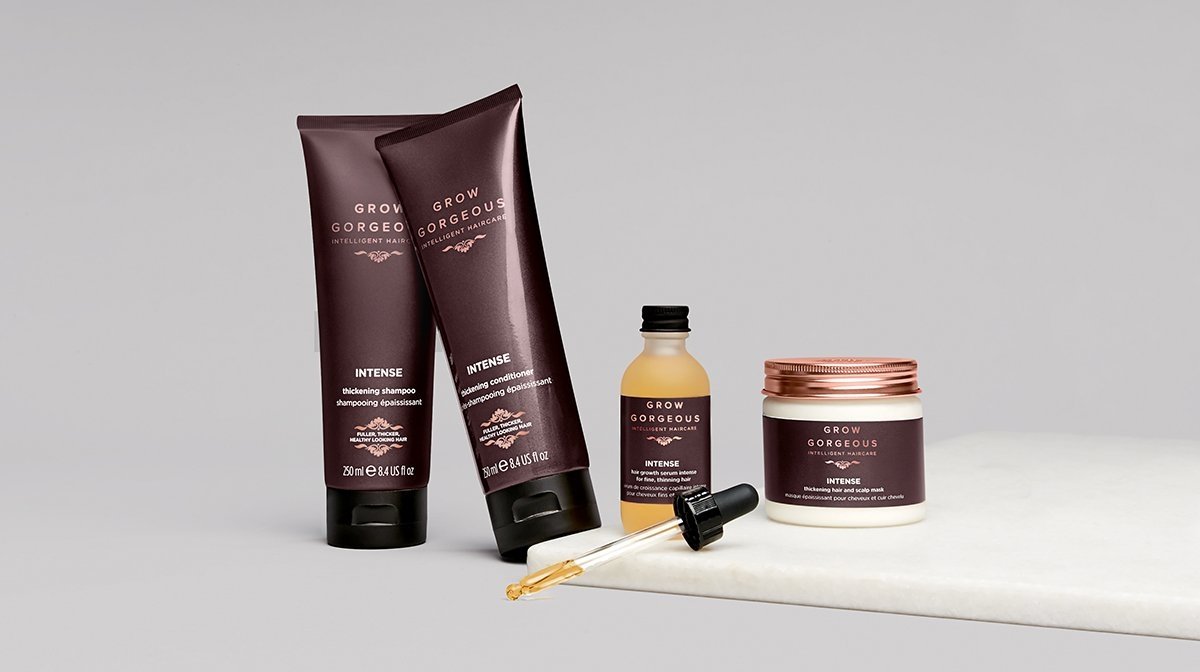 What to look out for
Brands are increasingly using Hyaluronic Acid (HA) within their products, but it is the concentration that you need to pay attention to. You can gauge if the product has a considerable amount of HA by where it appears in the ingredients. The higher the ingredient is in the list, the better. In some cases, ingredients are combined to make them more effective. For instance, in our Intense Conditioner, you will see an ingredient called Hydroxypropyltrimonium Hyaluronate.
Hydroxypropyltrimonium Hyaluronate is a special charged form of HA. The hair has a negative charge and this form of HA has a positive charge. This positive charge then attaches to the hair and scalp with added moisture by ionic bonding. This helps to give hair a smoother look and feel, which can support easier combing and less breakage of the hair.
You should also look out for irritating and harsh ingredients such as alcohol and strong, synthetic fragrances. Harsh chemicals irritate the scalp and can disrupt hair growth. Dehydrating ingredients will only counteract the good that the HA is doing.
Hair treatments and products with Hyaluronic Acid in include:
Our Intense Shampoo and Conditioner and Intense Thickening Hair and Scalp Mask  – both products are formulated with Amino Acids and Biotin which work to visibly improve hair density, fullness and softness. They are also paraben and sulphate free, using natural and innovative formulations to bring you next level haircare that is gentle enough for regular use.
Both our Hair Growth Serums (Hair Growth Serum and Hair Growth Serum Intense) contain high concentrations of Hyaluronic Acid to soothe your scalp and promote a healthy environment for healthy hair growth.
AND finally our 10-minute stimulating root masque – Volume Root Stimulating Primer also contains Hyaluronic Acid. This volumising treatment nourishes roots and plumps strands, leaving hair refreshed, voluminious and full.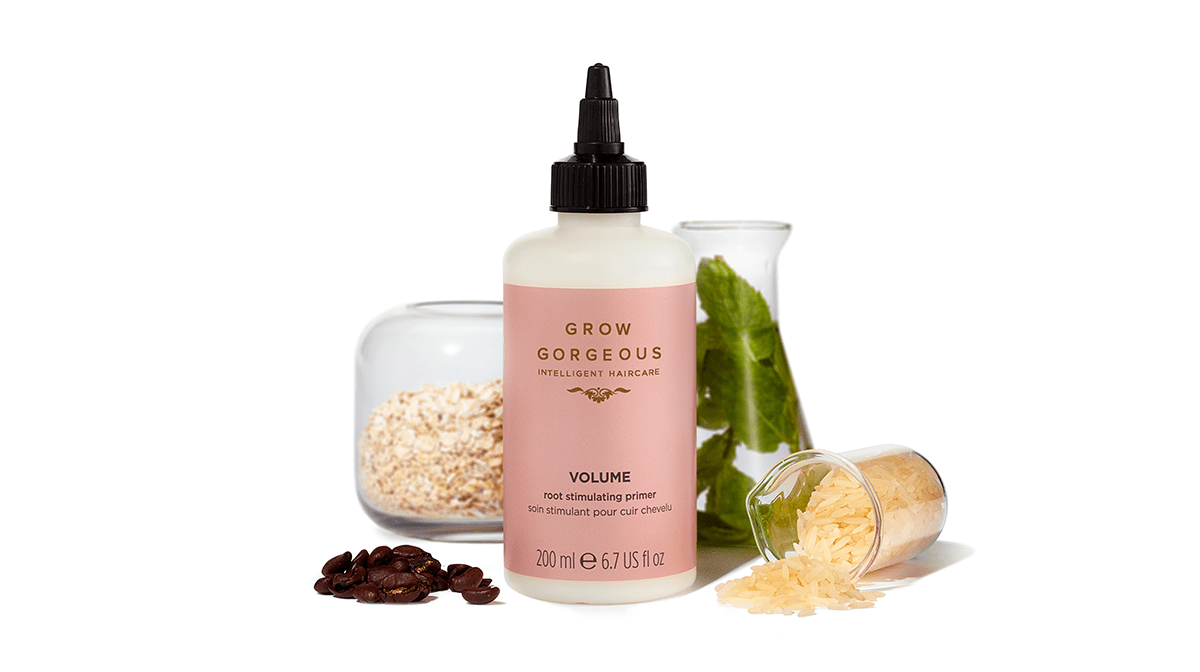 What more hair inspiration and tips and tricks? Follow us on Instagram here!