Ralph Lauren once said "a lot of hard work is hidden behind nice things." This is particularly true when it comes to a voluminous head of shiny curls. If you have been blessed with curly strands, you probably understand that they require extra care. Whether you have tight 4C coils or a loose 3A bounce, if your hair is curly it's likely that it's prone to dryness and frizz. This is because it's more difficult for the scalp's oils to coat strands from root to ends. This means that your hair needs an extra hydrating product to make sure that those strands retain moisture and in turn, their luscious spring. Enter: curl cream.
However, there's always a slight mystique associated with never-before-used styling products. What does curl cream do? What is it actually made of? Keep reading for all you need to know on how to use curl cream and why it should be the latest addition to your haircare.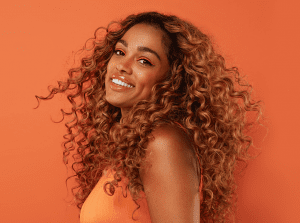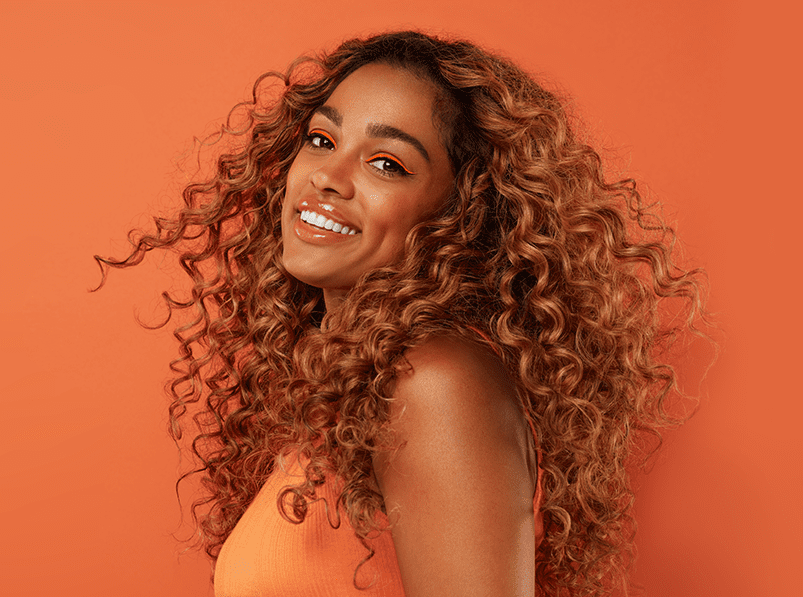 What is curl cream?
So let's begin by picking apart what curl cream is. An essential step in every curly girl's hair routine, this cream is designed to lock moisture into curls to define and enhance their natural texture. Plus, adding in extra layers of moisture with a curl cream after shampooing and conditioning will help to slow down the evaporation of water from the hair. Especially if you're hair has a low porosity.
A curl cream's main task is to define curls and allow the hair to fall into its natural curl pattern with an added bounce and shine. A handy thing about curl creams such as the Grow Gorgeous Curl Defining Leave-in Butter, is that it's a quick additional step. That's right- no extra rinsing or shampooing.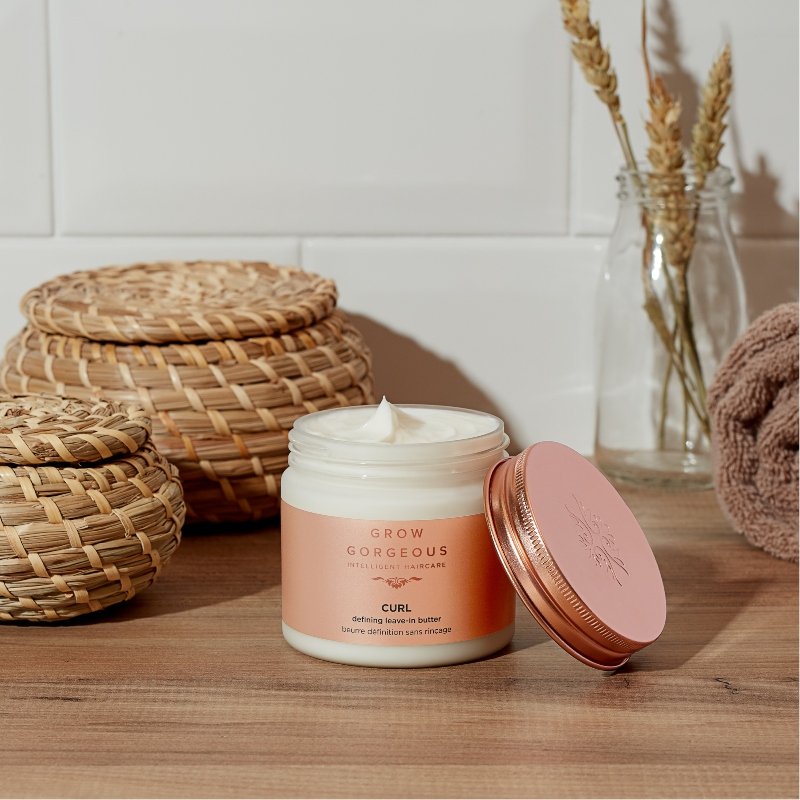 What does curl cream do?
In a nutshell, curl creams shape and fasten textured hair in place without any stiffness. A much improved solution to gels that harden into the hair and leave you with the dreaded crunchy curl!
However, it's always best to have a look at the ingredient list to see what else a specific curl cream can do for your hair. Pick one with ingredients that won't weigh the hair down but will still make a difference.