Curly hair horror stories are a huge part of popular culture. If you're a curly girl you've probably suffered through all the dry ends, thinned-out layers or bad blow dries you can handle. Here at GG, we're canceling the idea that hair care is one size fits all with our Curl Routine. Designed with curly, textured, or afro hair in mind these curly girl-friendly products are sure to leave your hair looking and feeling great. Read on to find out our 5 top tips for looking after curly hair and discover our recommendations. 
Our 5 Top Tips for Looking After Curly Hair
Sleep in a Bonnet
Did you know your pillowcase can cause damage and frizz? Protect your hair even when you're sleeping with our Overnight Hair Wrap. This satin sleep bonnet is guaranteed to level up your curly girl routine. Sleeping in the satin hair wrap can help to keep their curls looking defined, with the added benefit of reducing the appearance of frizz, you can rise and shine to gorgeous, healthy-looking curls every day.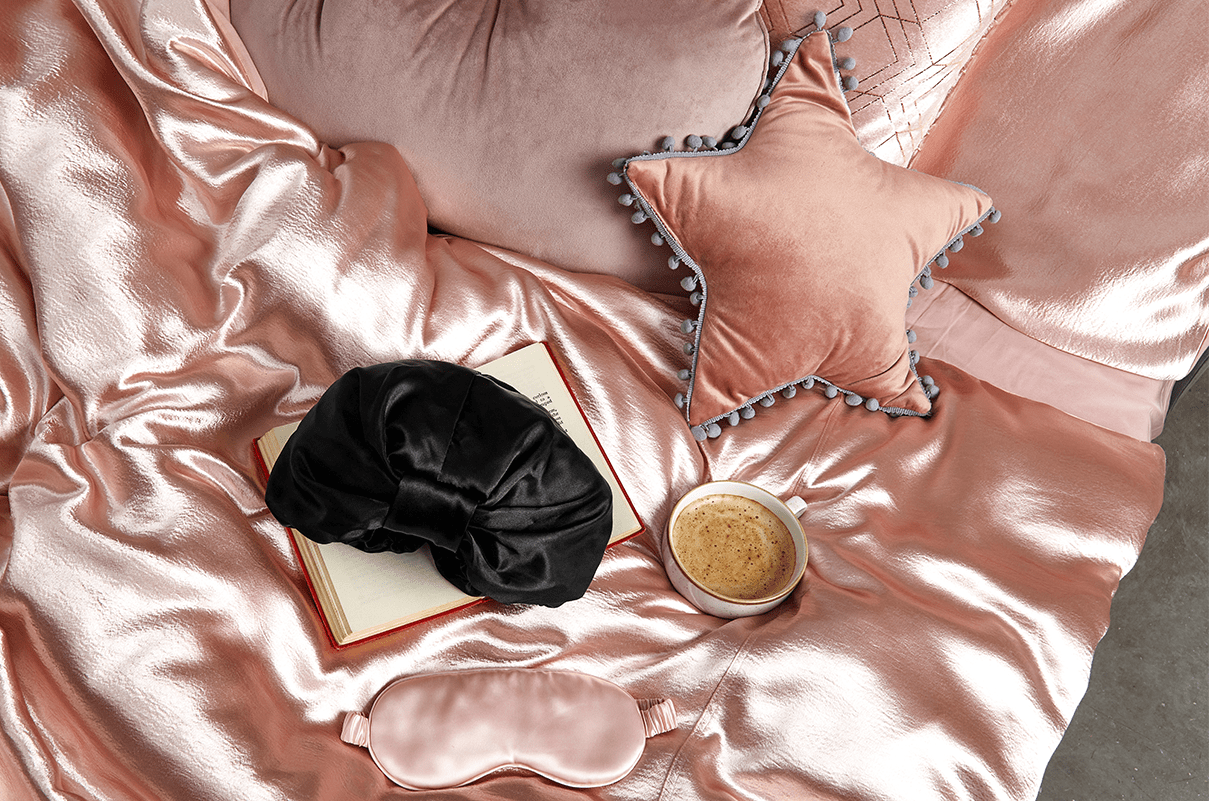 Deep Condition your Hair
Curly, textured, or afro hair is often considerably drier than other hair types. It's important to add an extra level of curl care into your routine by deep conditioning your scalp and ends when needed. We recommend using the Grow Gorgeous Curl Duo when you wash, to enhance and define natural curls leaving them frizz-free, bouncy and healthy-looking. To deep condition your curls after washing massage our Curl Defining Conditioner from root to tip and let it sit in your hair for 10 minutes. Rinse thoroughly for deeply hydrated hair.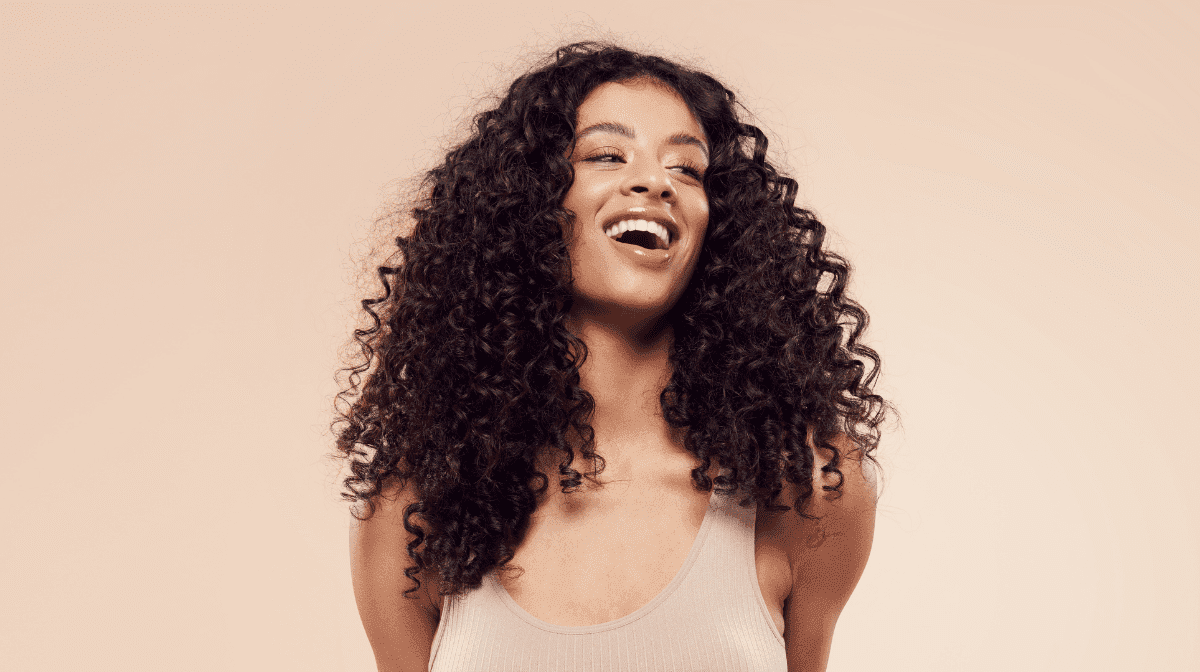 Style When Hair is Wet
Wet styling is a tried, tested curly girl-friendly method. We've all fallen asleep on wet hair and woken up with it fixed in some crazy shapes. The theory behind wet styling is the same. Some people prefer to leave hair until it is damp, as opposed to fresh out the shower wet, before styling – but it's a personal choice and you're free to experiment with what works best for your curl pattern! Rub our Curl Defining Leave-In Butter between palms and scrunch your curls, either leave to dry naturally or style as usual.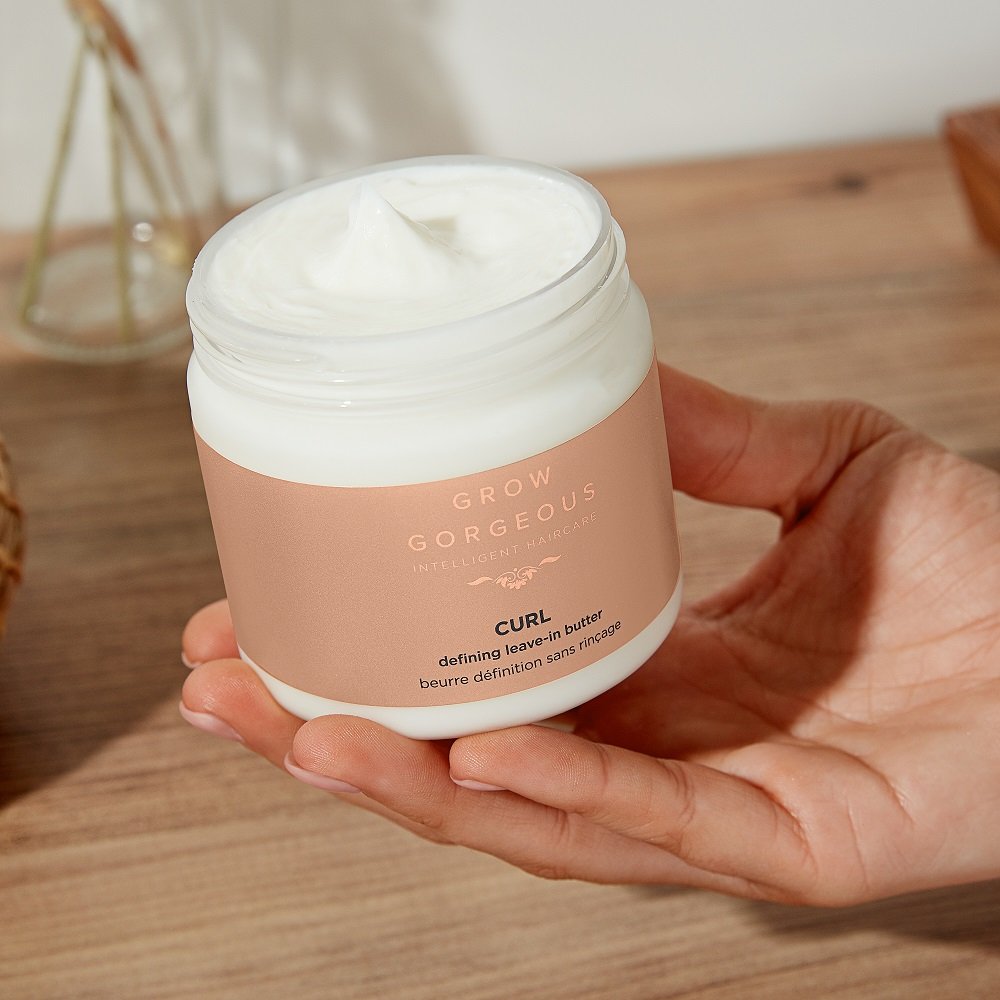 Be Careful Not to Overwash
Curly hair is typically drier and more prone to frizz than its non-textured counterpart. As the oil from the scalp struggles to travel down the hair shaft this can result in greasy roots and dry ends. To combat this we recommend washing less than those with straight hair. Very coil hair can go up to a month without washing, but those with loose curls may want to lather a few times a week. It is a personal choice, depending on your curl type but if you find yourself washing more often and struggling with dryness swap out your usual routine for a co-wash routine.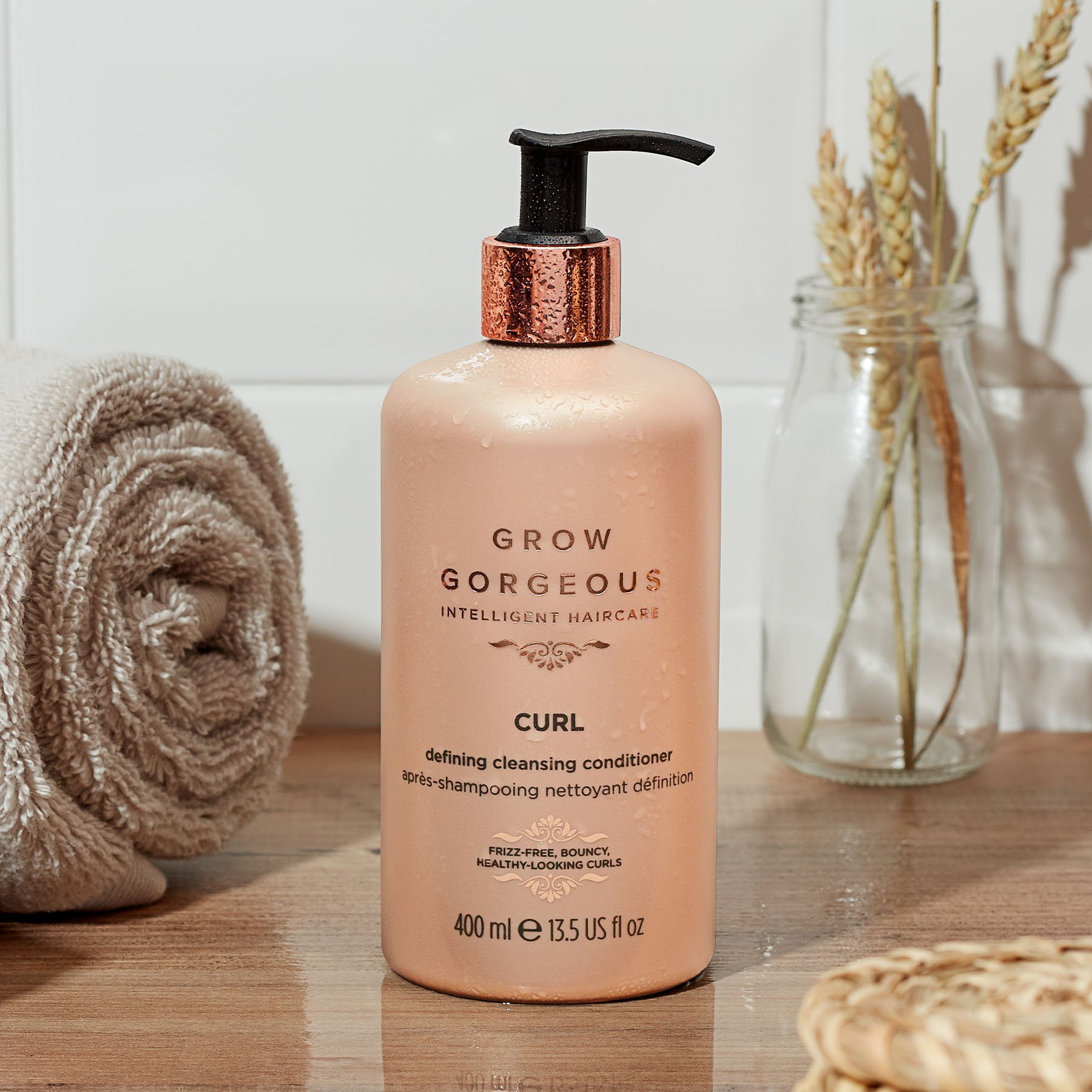 The benefits of co-washing can include hydration, improved texture and enhanced glossiness… not to mention all that hydration is bound to give you some serious frizz control! While frequent washing can strip hair of essential oils and moisture, it means they often come back with a vengeance to compensate. However, this cycle of over-washing and oily roots can be easily broken by co-washing hair to maintain oils naturally. Learn how to incorporate our Defining Curl Conditioner into your routine with our Co-Washing Dos and Don'ts blog.
Find a Curly Girl-friendly Routine that Works for You
As we already mentioned, curly hair is harder to keep moisturised than straight hair. Tighter spirals are usually drier, denser, and more prone to breakage than soft waves, and may need more attention. Conversely, wavy-haired ladies should steer clear of overusing products that may weigh hair down, making it limp, lifeless, and greasy. Focus on finding the products and wash-cycle that work for you!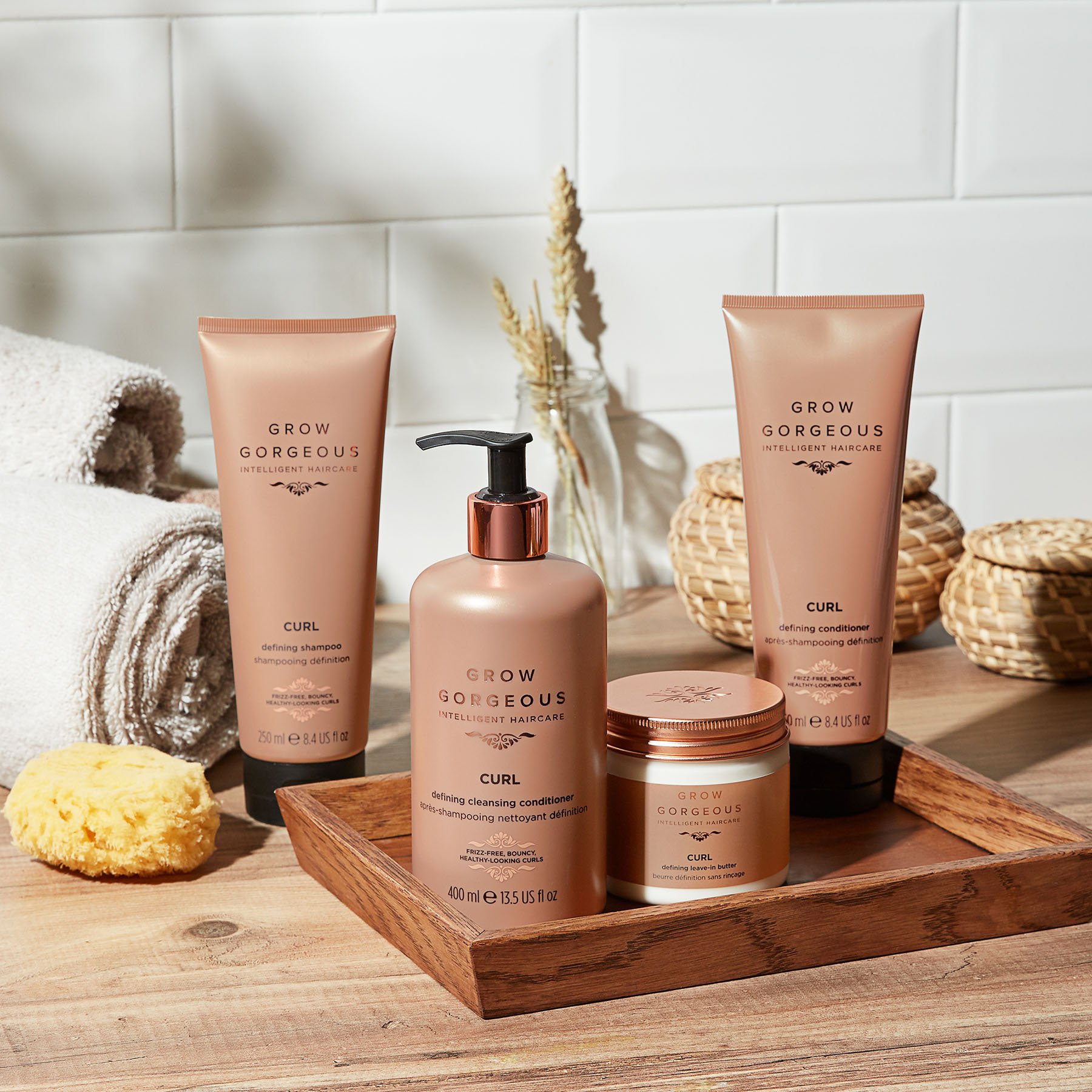 Shop our Best Products for Looking After Curly Hair – The GG Curly Girl Routine
The products in our Curl Collection have always been formulated to give your hair the boost it needs to feel beautiful and bouncy every day. However, at GG HQ we're constantly working toward delivering the best care possible for your hair. We are very excited by the recent reformulation of our Curl Defining Conditioner and our Curl Defining Leave-In Butter. We can now confidently say the collection is officially curly girl-friendly. We've replaced Isopropyl Alcohol with Dipropylene Glycol, which is a more gentle non-alcoholic solvent. Our new formulations have all the benefits of the originals with the added bonus of being even better for your hair. Leaving you to focus on being your authentic, gorgeous self!