When it comes to finding top recommended hair styling products, genuine customer hair care reviews are worth their weight in gold. While we all enjoy scrolling through perfectly curated snaps on social media for inspiration, you'd be forgiven for wondering whether featured items are legitimately considered to be the best beauty products… or simply posted in exchange for freebies or a hefty advertising fee. Here at Grow Gorgeous, we're proud of our products' trusted reputation built upon honest customer feedback. You'll find tried and tested hair care reviews for each of our seven ranges, from hair products for women with curly hair to our bestselling hair growth solutions. Ready to discover the recommended hair styling products given five stars by GG customers? Read on for more information on the top rated beauty products for all hair types that everyone's talking about… 
Beauty reviews:

Hair Growth Serum Intense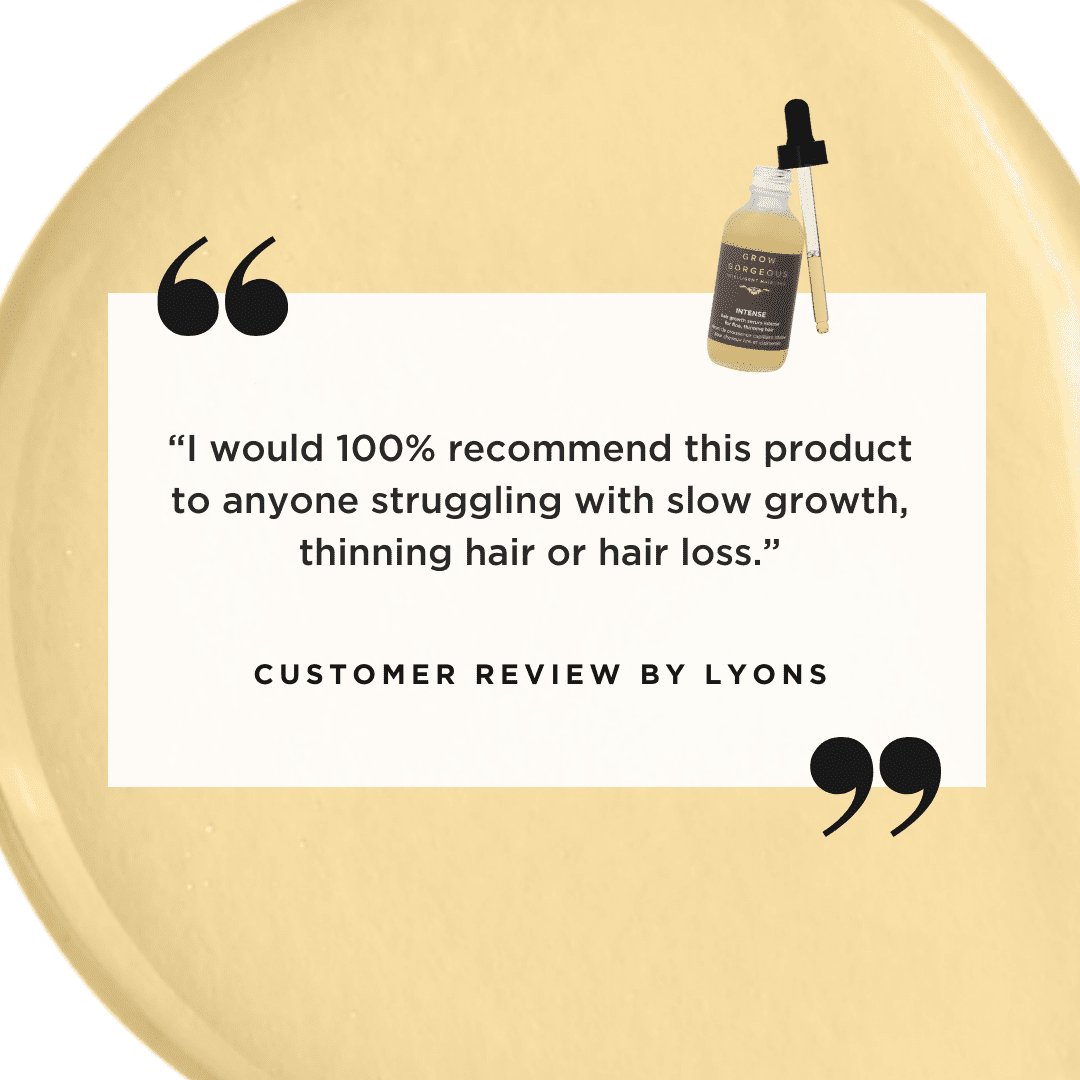 Seeking a solution to improve growth and density? The search is over. Of all our top rated beauty products, nothing is quite so coveted as Grow Gorgeous Hair Growth Serum Intense. Regularly hailed as one of the best hair care products for thinning strands in need of a boost, our global bestseller has a host of glowing hair care reviews. 
The small but mighty serum is supercharged with a unique complex of active ingredients such as caffeine to improve the density of hair by up to 13%* in as little as 4 weeks. 
*Based on an independent user trial and instrumental testing.
WHAT OUR CUSTOMERS SAY: 
"Worth every penny!"
Customer review by Kathryn

"Not only is my hair thicker and healthier, but it's also grown about 1.5 to 2 inches in two months." 
Customer review by Jess

"I would 100% recommend this product to anyone struggling with slow growth, thinning hair or hair loss."
Customer review by Lyons

"Truly amazing… my hair's grown so much since using this product and feels so thick."
Customer review by Cora

"The volume it has given to my flat hair is just amazing."
Customer review by Jo

"Wow – I wish I took a before photo. For me it's a miracle worker."
Review by Glenda