We'll let you in on a secret – great hair starts when you lather up in the shower. While it's true that even the most basic of shampoos will do the job of cleaning your hair, if you want to truly level up your haircare game and transform your crowning glory it's about sorting the best from the rest. Knowing which shampoo is best isn't always easy. In fact, with endless product options to choose from, picking the right one for you can be downright confusing!
What are the benefits of choosing the right shampoo?
Just as a daily facial cleanser tailored to your skin type preps your skin for additional products and lays the foundation for flawless make-up application, a great shampoo makes wash days really count and paves the way for great hair days. 
While the wrong shampoo can sabotage your strands, choosing the right one offers a host of benefits including: 
A well moisturised, flake-free scalp 

Balanced natural oils, without excess grease or sebum

 

An optimum environment for hair growth 

 

Hydrated, nourished hair that's less prone to tangles and breakage

 

Improved comfort 
How do I know which shampoo is best for me?
If you're looking to truly get the best out of your hair, a one-size-fits-all approach just isn't going to cut it. When it comes to choosing the best shampoo for hair, it's all about making sure you select one that meets your unique needs. Wondering which shampoo is best for you but feeling a little overwhelmed? The first step is determining your specific hair type. Your hair can change over time, so it's worth checking in regularly so you can switch up the bathroom essential to suit your needs. 
Understanding your hair type is all about paying attention to a few simple factors: 
Texture – is your hair straight, wavy, curly or coily? 
Density – is your hair fine and flat or thick and unruly? 
Scalp – is your scalp dry and irritation-prone or able to tolerate a variety of products?
Style – is your hair long or short? 
Colour – is your hair in its virgin state or has it been chemically processed? 
Lifestyle – is your hair vulnerable to pollution, chlorine or other environmental factors? 
Whether you're wondering how to treat dry hair, looking for a good shampoo for oily hair, seeking a natural curly hair shampoo or shopping around for shampoo for fine hair, Grow Gorgeous has you covered. Read on to discover 5 different types of shampoos and their benefits for various hair types.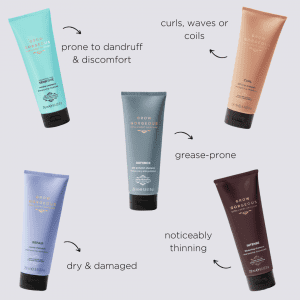 Best shampoo for hair that's grease-prone: Defence range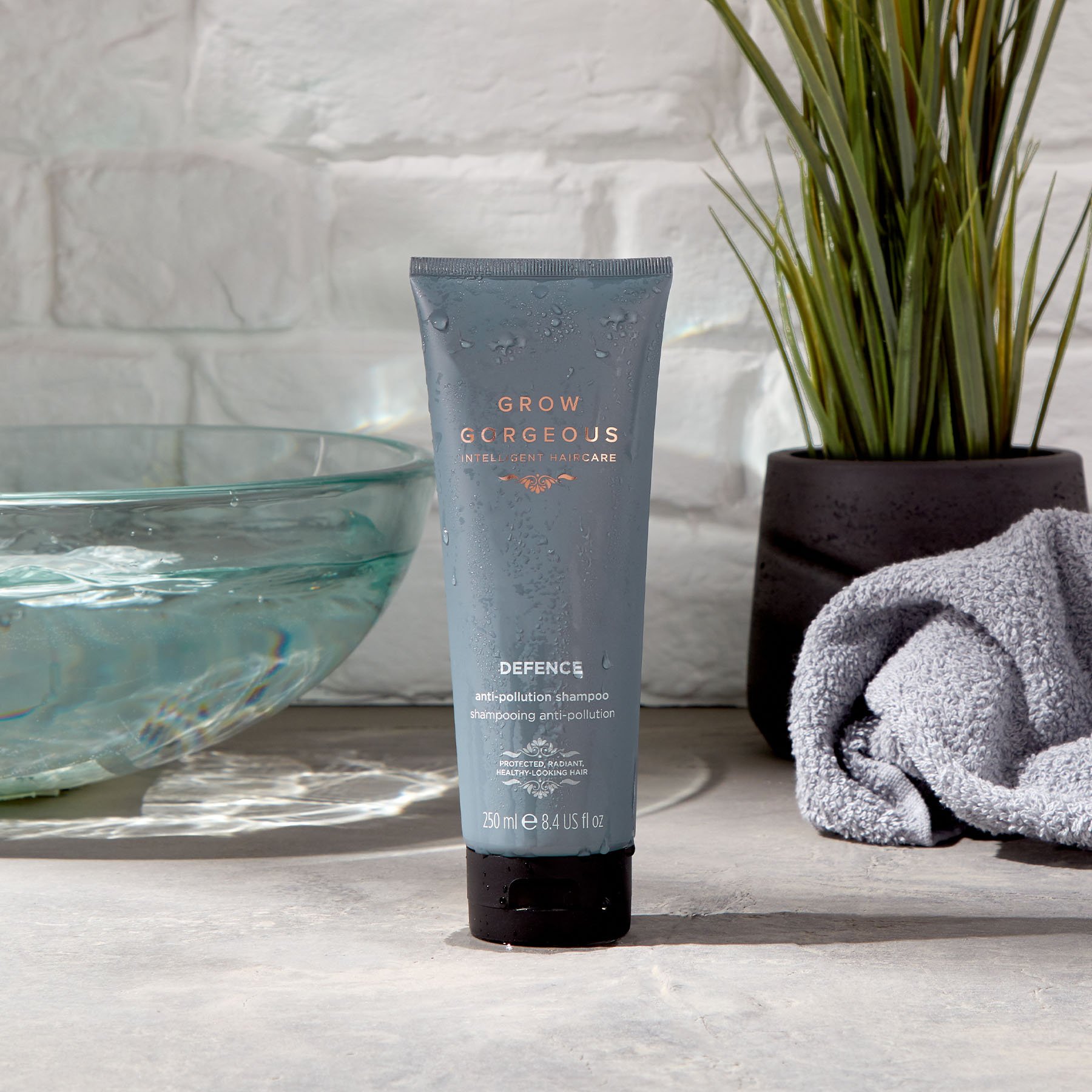 On the hunt for a good shampoo for oily hair? Picking the best shampoo for hair suffering from excessive grease or sebum means choosing one with clarifying properties. Atmospheric pollution can dull your colour and encourage excess oil and sebum production, scuppering your hair's full potential. 
Our Defence Anti-Pollution Shampoo is a good shampoo for oily hair, whether it's caused by environmental factors or simply a tendency for product build-up. Formulated with ingredients including green tea extract, caffeine and organic sunflower sprout extract, it gently cleanses, removes scalp impurities and shields strands from future damage. 
Purifies the scalp

 

Detoxifies strands

 

Acts as a barrier against pollution

 

Prevents colour fade