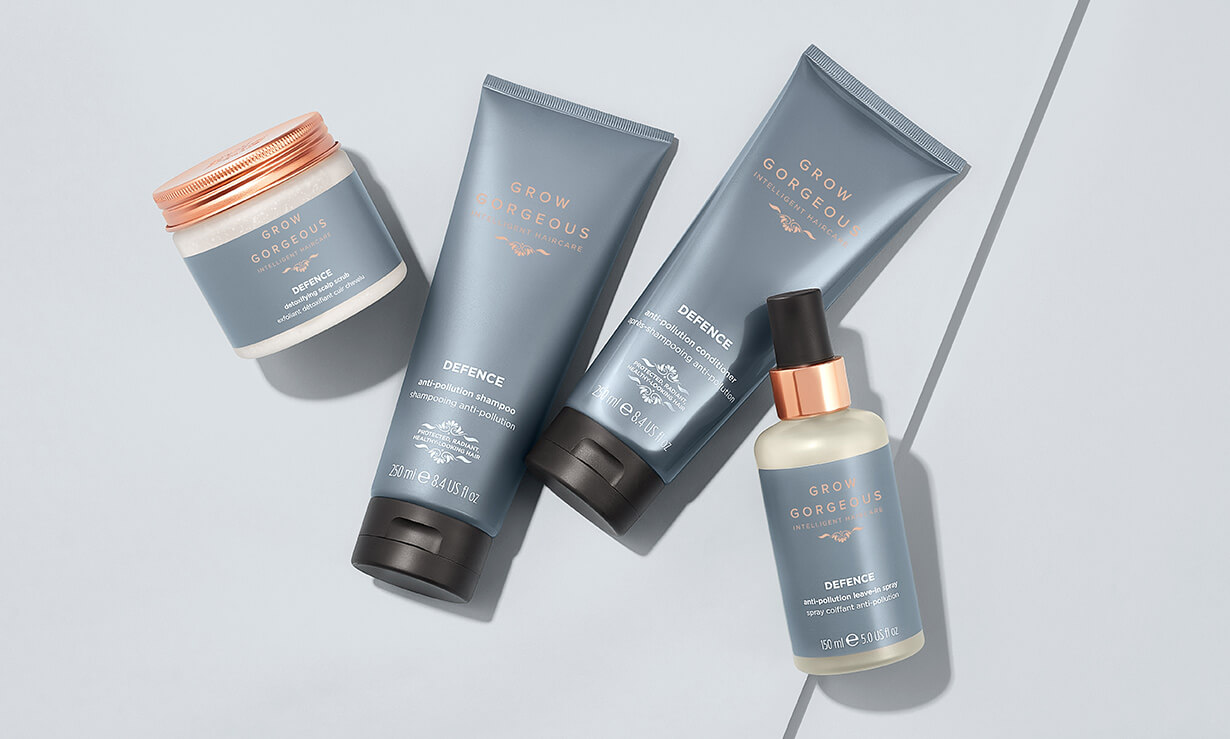 DEFENCE RANGE
Hair type: Hair with a tendancy for grease and product build up.
Intelligent Haircare Ingredients: Amino Acids, Allantoin, Caffeine, Polysaccharide Matrix, Green Tea Extract, Tara Tannins and Organic Sunflower Sprout Extract.

SHOP DEFENCE
Shield Your Strands
For those exposed to high levels of urban pollution or are concerned with dirty feeling, dry and dull hair, our Intelligent Haircare Defence Range is the ultimate anti-pollution hair care routine to prevent and counteract the effects of free radical and particle damage.