Is your hair feeling a little worse for wear? Here at GG, we're encouraging you to forgo drastic measures, leave the scissors with your stationery, and the box dye far, far away from your troubled tresses. Instead – discover a detox you'll enjoy! Join as we tell you how to detox your hair and scalp using our our NEW Scalp Detox Scrub.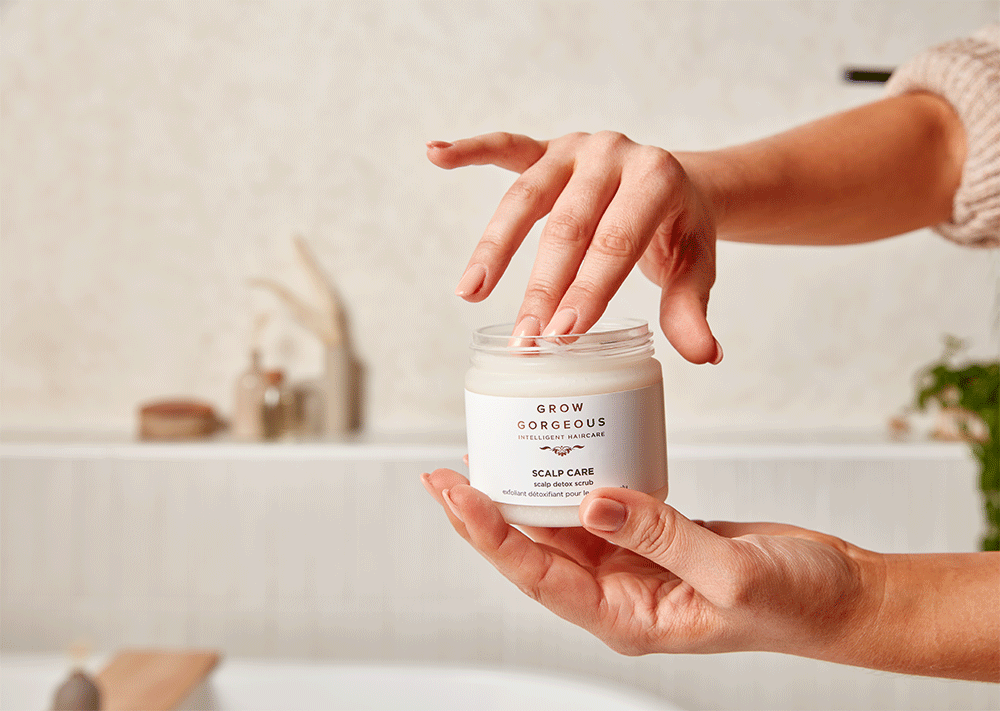 What is scalp exfoliation?
Scalp exfoliation involves using physical or chemical exfoliants to remove excess skin cells, oil, and dandruff from the roots of the hair. It can also stimulate the follicle to improve regrowth and offers a remedy to those who suffer from itchy scalp, oiliness or sensitivity.
Is exfoliating the scalp good?
Here at GG, we believe you should never skip the scalp! A clean, refreshed scalp promotes good cell turnover, leading to healthier-looking hair.  Many hair experts maintain that regular scalp exfoliation is the key to healthier, shinier hair from the roots to the tips. Scalp exfoliation can be a soothing and stress-relieving way to invigorate the scalp. In a way, exfoliation can benefit almost anyone who tries it!
Our NEW Scalp Detox Scrub
It's time to achieve that deep clean feeling! A purifying pre-wash treatment that instantly detoxifies and refreshes scalps with a tendency for grease and product build-up, going the extra mile to help get the very best out of your hair. The powerful scalp-clarifying formula balances excess sebum and gently buffs away follicle-clogging grime caused by urban pollution, plus other dulling impurities that can scupper hair's potential. Enjoy an invigorating shower experience as you deep clean your scalp and purify your strands. 
KEY INGREDIENTS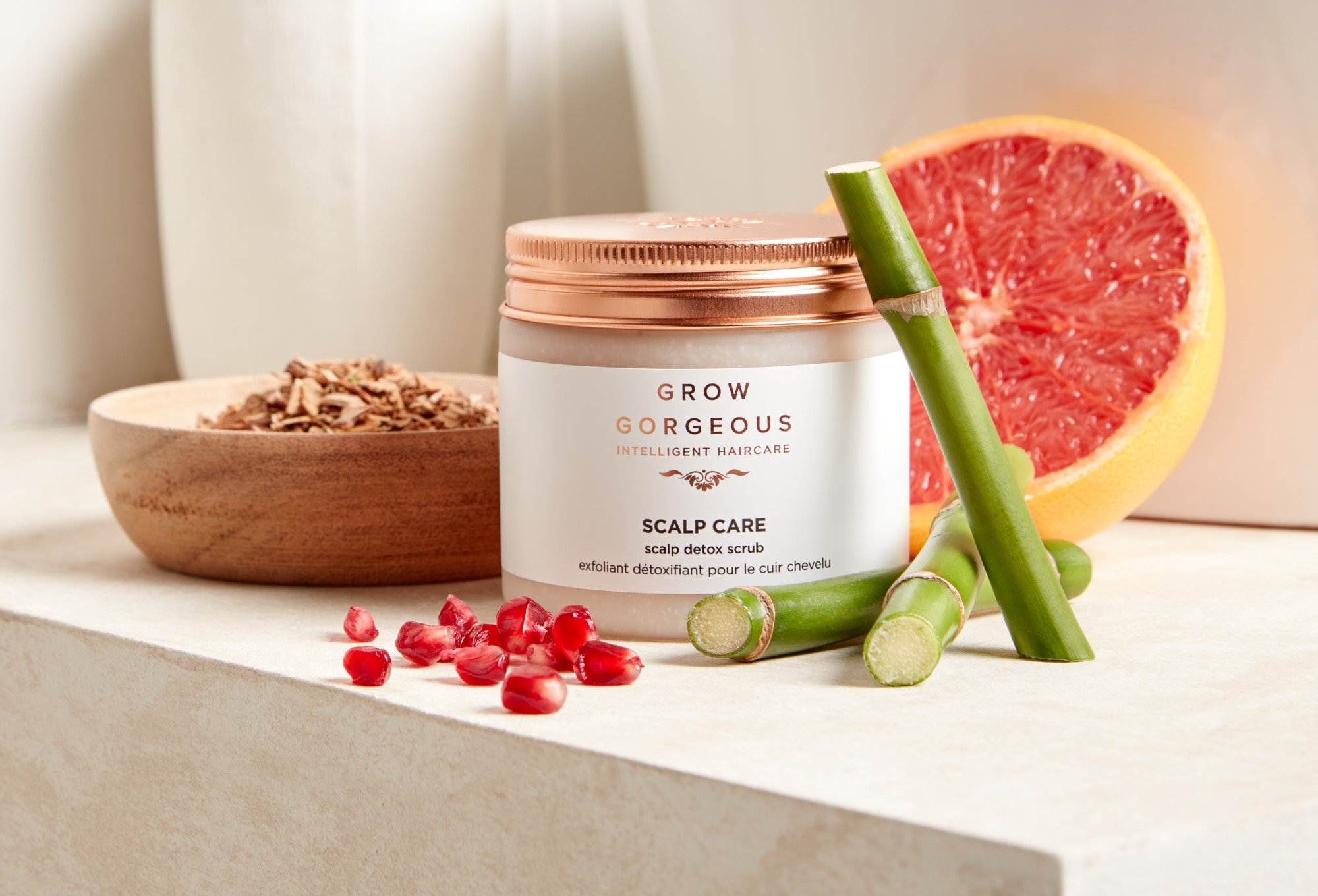 White Willow Bark extract – containing natural salicylate to gently exfoliate for a soft and healthy-looking scalp

 

Grapefruit extract – helps to stimulate cell renewal with gentle natural AHA exfoliation for a purified and cleansed scalp

 

Pomegranate enzymes – gently loosens dead skin cells, mildly exfoliating the scalp and removing product build-up

 

Bamboo exfoliating particles – natural physical exfoliator to remove excess sebum, dirt and impurities

 

Caffeine – for waking up your roots with a stimulating boost

 
APPROVED BY REAL PEOPLE
We want to make sure every product is win. That's why we've tested our Scalp Detox Scrub with real people, just like you! Discover some of our amazing claims below.
92% agree that "the Scrub made my scalp feel gently exfoliated."

91% thought that "The products left my hair and scalp feeling deeply cleansed."

86% say that "The products left my hair and scalp feeling detoxed."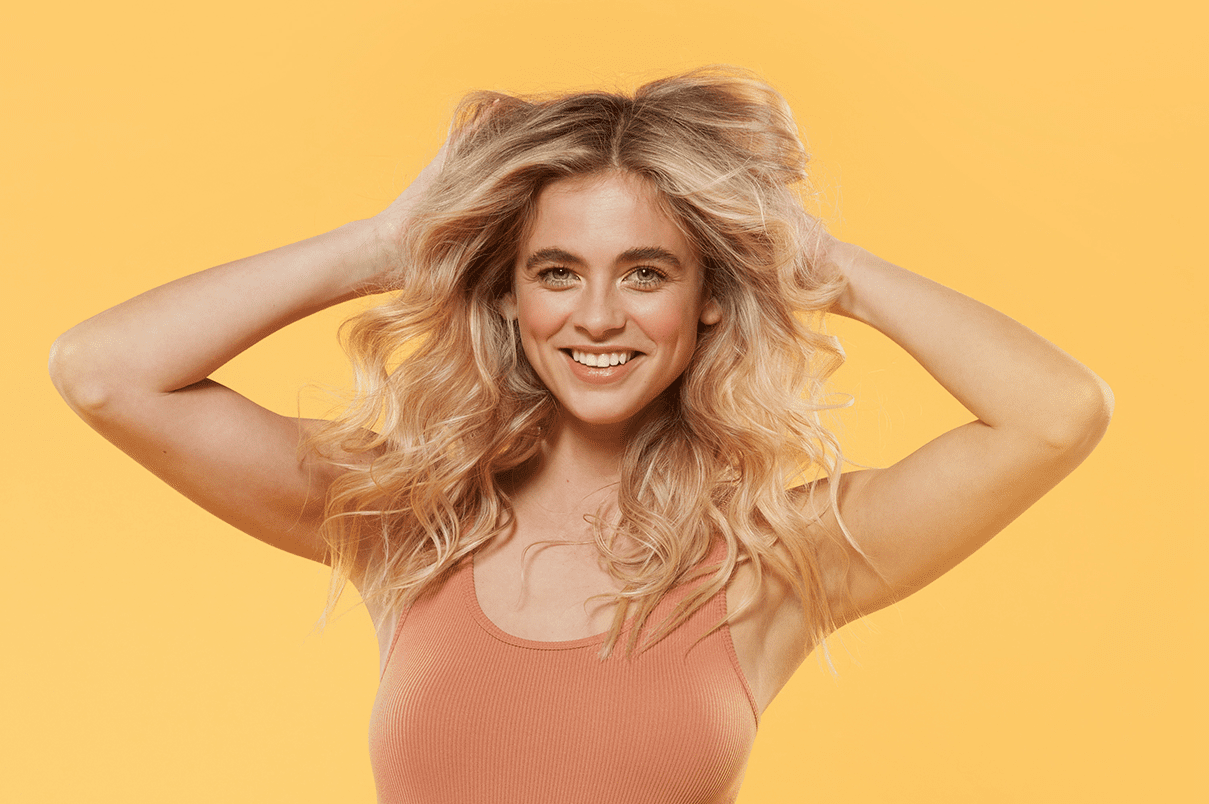 How to Exfoliate Your Scalp
Detoxing shouldn't feel like a hassle, it's the time to take a step away from the stress of everyday life and focus on a little bit of hair self-care! We've laid out our ideal routine below, plus some helpful hints and tips for how to give yourself, and your hair, a break. Scalp exfoliants are an excellent way to see healthier hair from the root down. Start small with a once-weekly scalp treatment, then expand to twice-weekly if desired.
Step 1: Wet hair, then scoop up a generous amount of the scrub
Step 2: Use your fingertips to massage the product into your scalp
Step 3: Leave for a few minutes to enjoy the cooling sensation
Step 4: Rinse thoroughly and wash your hair with your favourite shampoo and conditioner