Bright mornings, coat-less outfits and iced coffees- the nation's favourite season has returned! The warmer months are back with a bang and with them have come some new styles to switch us into summer-mode. Our wardrobes have been refreshed with short-sleeves and our makeup bags with tinted moisturisers, and now it's time to look at some spring/summer hair trends to finish off the look.
Whether you love it or hate it, there's no denying that TikTok has provided us with some impressive 2022 hair trends so far and it doesn't stop there. We've done the research and can present to you our list of 5 spring summer hair trends to choose from this season.
Birkin Bangs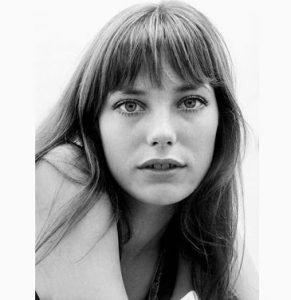 To begin, we have Birkin Bangs. A look that dates back to the 60's, it's no surprise that Birkin Bangs are making a re-appearance across our screens just in time for summer. The inspiration behind the name is of course, British singer and actress Jane Birkin.
As a 60's it-girl living in Paris, you can imagine that Jane Birkin emanated effortless-chic, and this style carried through all the way to her hairstyle. A perfect combination of messy and polished, Birkin Bangs consist of a soft, eyelash skimming fringe that blends into the rest of the hair. No harsh cuts, no boosts of bounce, just a simple, pulled together look that looks naturally elegant.
After asking your hairdresser for a piecey, textured fringe, you'll be happy to hear that on a day to day basis, these bangs are low maintenance. However, to keep the bangs lifted at the root for that tasseled, breezy look, massage a few drops of a Volumising Scalp Booster during your haircare routine to lay the foundation for gorgeous hair.