It's October, or as we like to call it here at GG HQ – 'Spooky Season'. We love how so many things that scream Autumn start to creep in as soon as the weather gets a little chillier. We're not sure what sells it for you, if it's the vampy make-up looks or all the warm reds and oranges that pop up in shop windows, maybe it's the pumpkin spiced lattes at your local coffee haunt that finally sets the tone. Whatever marks the season for you, it's hard to deny that the one downside is the cold weather. It's not just a little gloomier in the mornings, it's also a lot harsher for skin and hair. That's why we're kicking off the season with 7 Deadly Hair Sins you may not even know you commit! We're all guilty of these hair mistakes, but with a little help from us, you'll learn how to fix a bad hair day!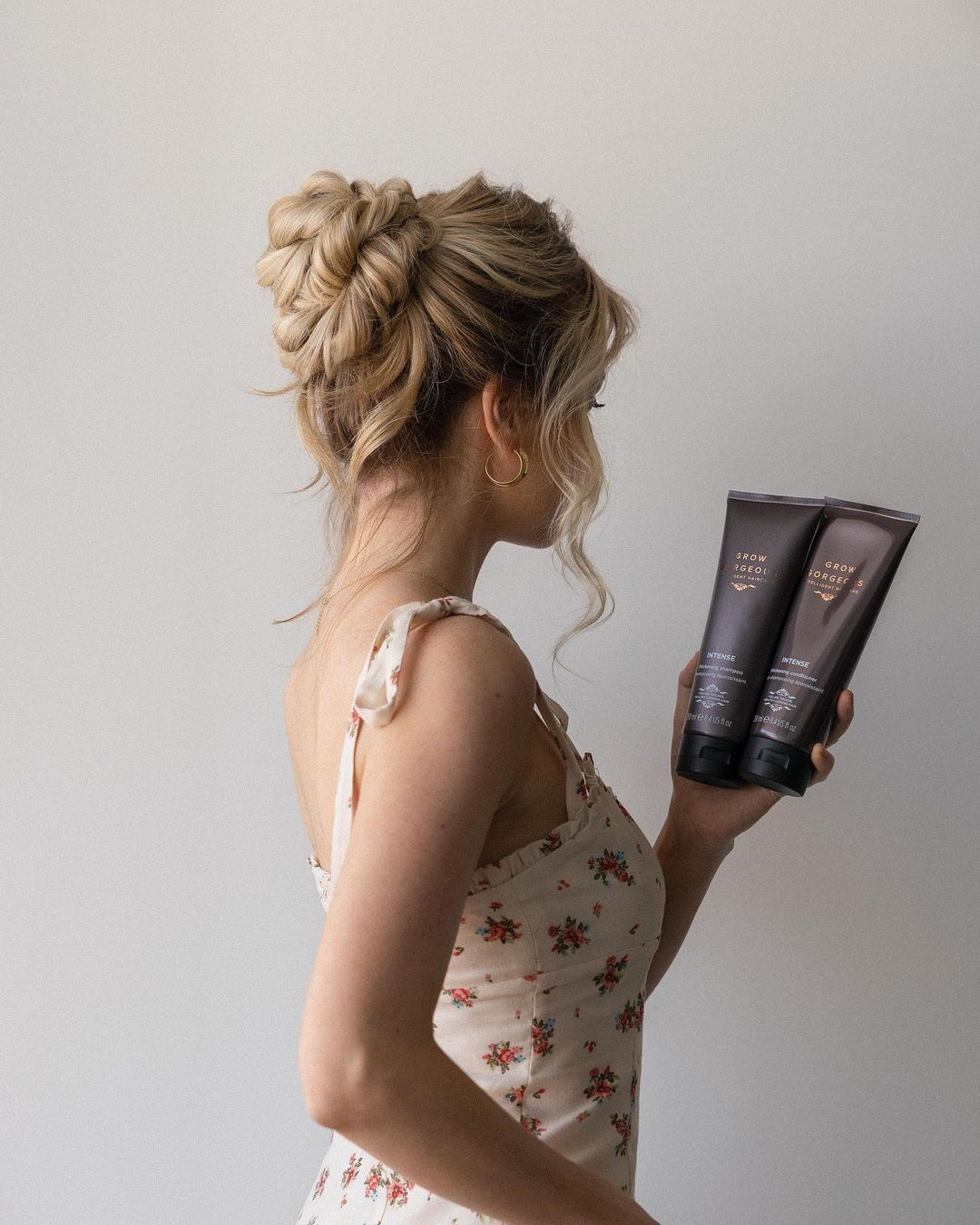 @alexgaboury
WHAT TO USE TO PROTECT YOUR HAIR FROM HEAT DAMAGE?
If you're not protecting your hair from heat damage, you're missing a trick! Whether it be blow-drying, straightening or even heat from the sun – your hair can go through a lot. All that heat can add up to a whole lot of potential split-ends, frizz, and bad hair days. Make sure you let your locks rest every now and then by avoiding this hair mistake! When you do heat style use our Repair Heat Protection Leave-In Oil, this multi-tasking miracle oil will protect your hair from heat damage, smooth frizz, and control split ends. There may be no real way to go around fixing damaged hair, but you can always prevent further damage by using the correct products!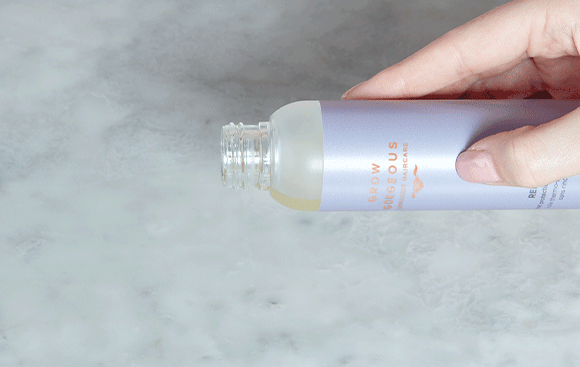 HOW TO PREVENT PILLOW FRICTION?
All that time spent fixing damaged hair would be wasted if you didn't also focus on avoiding further stressors! Did you know your pillow can cause damage and frizz? Pillow friction is a real issue and many women are forgoing traditional pillowcases in favour of satin ones, that are more gentle on your hair as you sleep. If replacing your favourite bedding isn't for you, we recommend opting for convenience. Our Satin Bonnet will protect hair as you sleep, perfect for preventing strain and for helping natural hairstyles stay fresh! Say so long to bed head, and hello to gorgeous hair!
AVOIDING A TRIM
We're all guilty of putting off a haircut because we're "growing it out". But avoiding this basic step in your hair care routine could mean having to get even more cut off the next time you face the chop! This is one hair mistake you can't afford to commit! If you're split ends are getting on top of you and it's a little while till you're next booked in for a trim, we recommend little and often when it comes to your hair, try to visit the salon every 12 weeks or so. In-between trims keep your ends healthy with our Balance Fibre-Sealing Split Ends Treatment. Designed to smooth and rebuild broken strands, leaving hair strong, silky-soft and split end free. That's how to fix a bad hair day the GG way!
WHAT CAUSES A DRY SCALP and HOW SHOULD I TREAT IT?
Ignoring a dry, flaky scalp is no way to reach your dream do! It's really easy to slip into the bad habit of stripping the remaining moisture from your scalp with astringent products. Although this may work in the short term, it's a method that's trying to treat the symptom and not the cause. A dry scalp occurs when the skin does not have enough of the natural oils it produces to protect your skin. If you're prone to a flaky scalp, it can even make your hair appear dry too! Keep your head and hair happy with our Sensitive Range. This gentle formula will help hydrate and soothe instead of removing even more moisture from your skin and is the perfect winter warrior.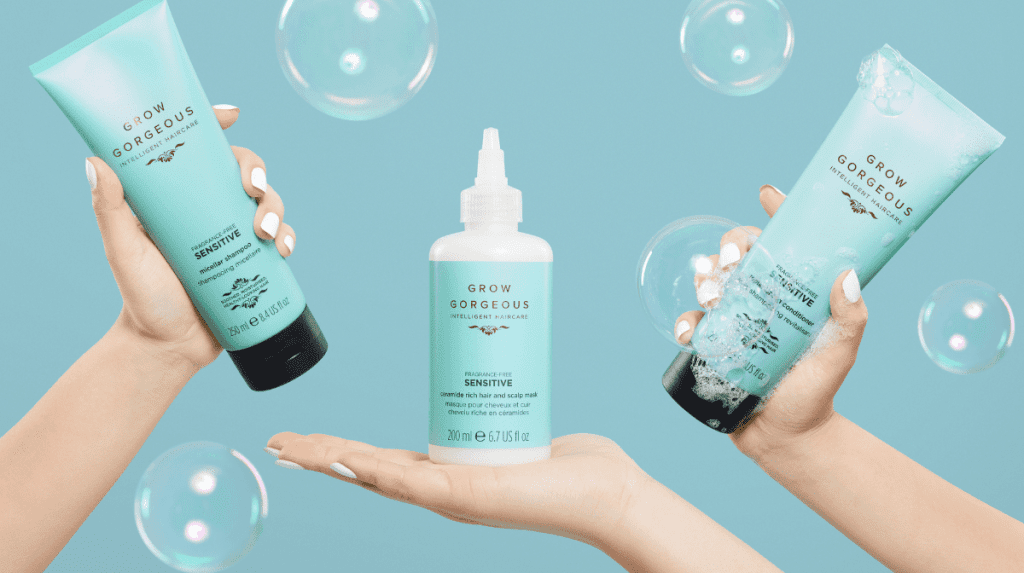 WHAT IS OVER-PROCESSING?
If you have bleached or coloured hair then this one is for you. Ward off bad hair days and dryness alike when you avoid chemically treating hair. Whatever your poison, whether it be perming, colouring or bleaching, we recommend choosing just one to avoid over-processing your hair. If the damage is already done then stick with our Repair Range, this scalp and hair saviour is sure to have you're damaged ends feeling silky and smooth in no time at all.
WHAT'S pH GOT TO DO WITH IT?
Believe it or not, the pH balance of your hair isn't neutral. If you cast your mind back to your high-school science class I'm sure you'll remember learning about how we measure pH. The scale runs from 0-14, with 0 through 6 being acidic and 8 through 14 being alkaline. The natural pH of your hair should sit between 4.5 and 5.5, on the acidic side of the scale. Products and treatments that are alkaline can upset the natural balance of oil and bacteria on the scalp and hair. This can result in the hair cuticle, the outermost layer of the hair strand, lifting away and can lead to breakage, split ends and frizz. If the scalp is compromised, some people even experience dandruff or flaking skin! It's as easy as swapping two of your haircare essentials for our Balance Shampoo & Conditioner duo, specially formulated and clinically proven to maintain the pH of your scalp and hair!
If you feel your hair needs a little extra love and care why not try our Balance Shine-Enhancing Overnight Mask? This treatment will gently soothe to leave your hair soft, shiny and frizz-free. Perfect for smoothing out those bad hair days.
WASHING WITH HARSH CHEMICALS
Although clean hair products have been making the rounds for years now, at Grow Gorgeous we take extra care with your hair, leaving our best-selling products free of parabens, sulphates, silicones, phthalates or mineral oil. We're also proudly vegan-friendly and gluten-free, meaning that absolutely anyone can feel gorgeous with us!
This hair mistake often goes undetected, as it can be hard to see the build-up of these chemicals on the scalp and hair strands. If you're looking to avoid long-term damage or to see the actual health of your hair then cut things like parabens, sulphates, silicones, phthalates or mineral oils out of your routine!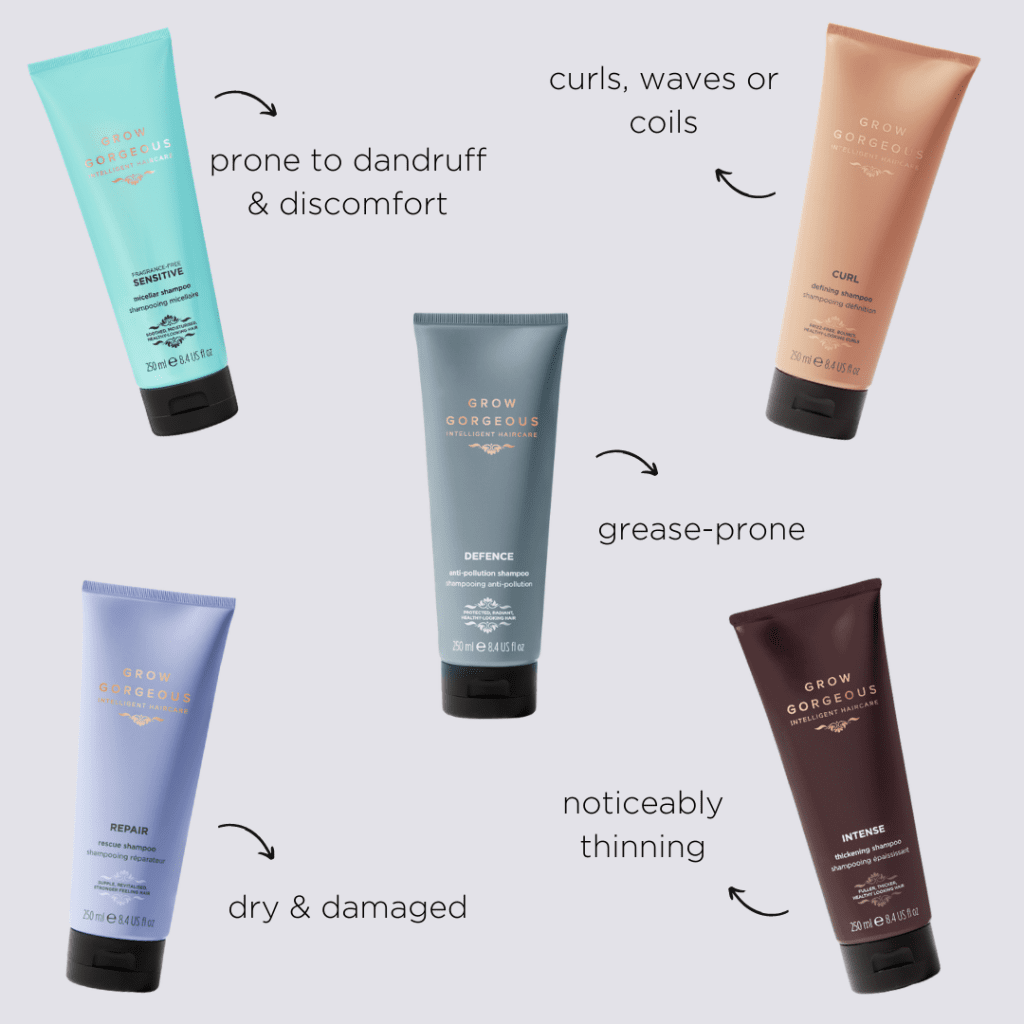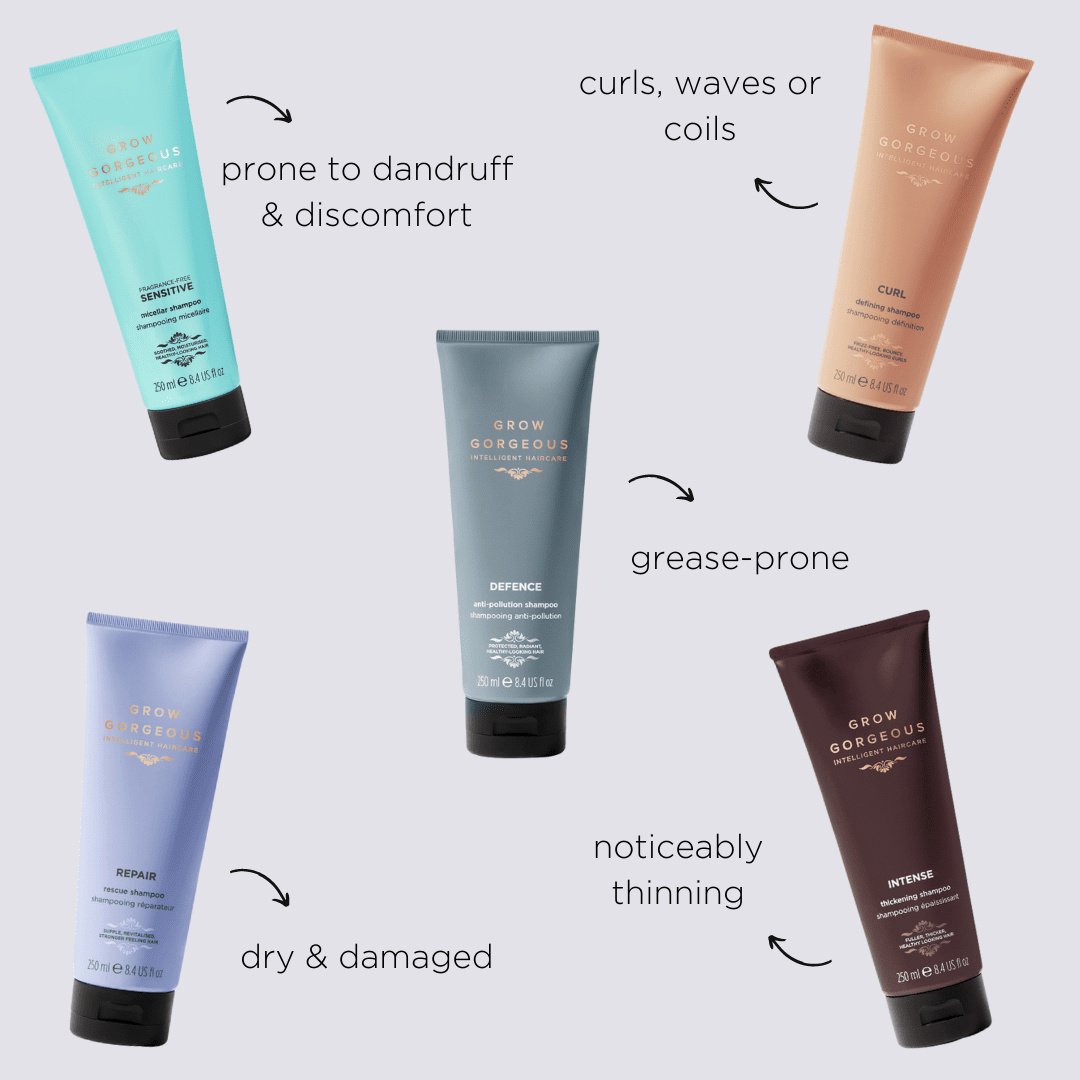 HOW TO FIX A BAD HAIR DAY?
There may be no guaranteed way to always avoid a bad hair day. But that's completely normal! We all wake up on the wrong side of the bed sometimes, and you shouldn't feel any less confident because of it, So long you avoid these hair mistakes you'll be paving the way to gorgeous hair in no time at all. Here's the final list:
If you're heat styling, do so sparingly, and use protection
Sleep in our Satin Bonnet to avoid pillow friction
Keep up with trimming your crowning glory
Maintain your scalps moisturise levels by avoiding astringent products or bad hair practices
Try to stick to one form of processing treatment – i.e. bleaching OR perming
Keep the pH of your scalp and hair balanced
Avoid washing with harsh chemicals like parabens and sulphates
Not sure which of our best-selling collections is for you? Take our Hair Quiz today and find your perfect match. With a little help from GG you can avoid these hair mistakes and never have a bad hair day again!