Let's celebrate 7 years of gorgeous together! We'll be revealing exclusive treats all month long to keep you topped up on your haircare essentials for less. Because one week of celebrations isn't enough!
Our Treat To You
If your hair is in need of a pick me up, stay tuned for a month of exclusive birthday offers. Plus, we've partnered up for some of our favourite influencers and have an exclusive giveaway over on Instagram coming soon to help get the party started! Stay tuned for more on those…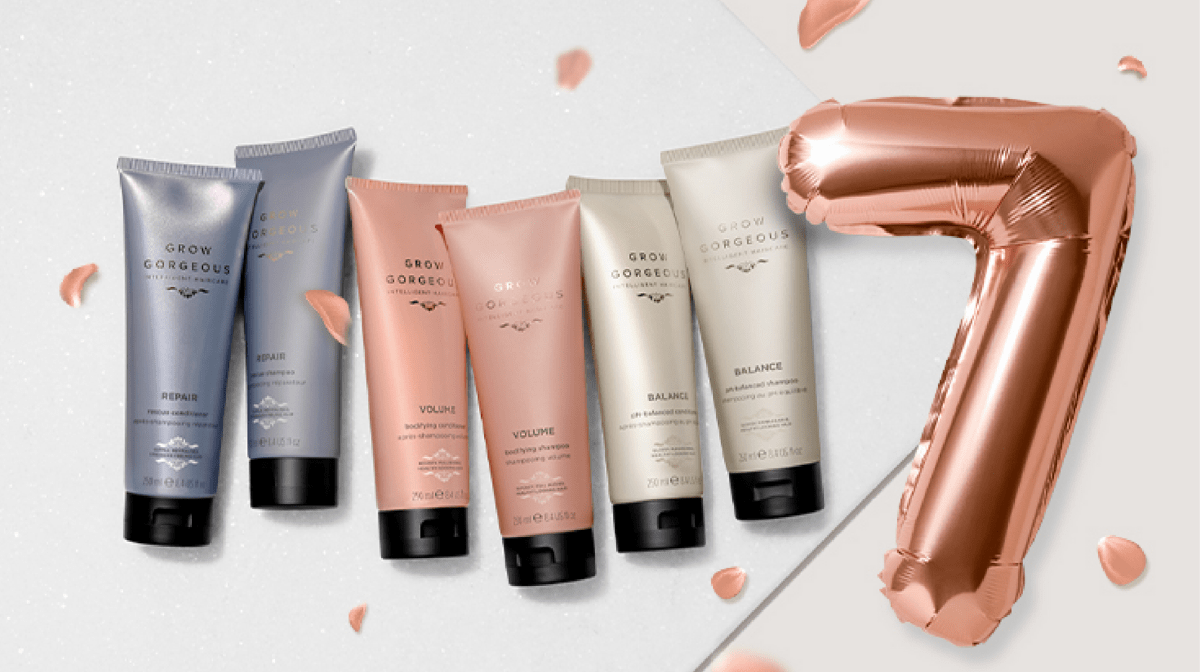 7 Years of Gorgeous
What else is in store for you this month? We'll be diving into the history of GG, from where it all began to revealing some clues into what we have launching soon. Plus, in time for the celebrations, we've revamped our YouTube Channel to give you brand exclusives, influencers, BTS access and more! You won't want to miss it.
Shop our birthday bestsellers
Great hair starts with the right care! So make sure you set your beauty alarms for 08.06.20 where we'll be giving you 7 days of offers for gorgeous healthy strands at home! And on 15.06.2020, we'll be showcasing our 7 hero products and discounts on the full range. Whether you're looking for voluminous strands or to add shine, our bestsellers have got you covered!
For the latest on our celebrations make sure you sign up to our newsletter and get the daily deals over on our Instagram.