Looking for the secret to gorgeous hair? Discover a three-step daily scalp routine powered by the right ingredients to help you lay the foundations for your most beautiful hair.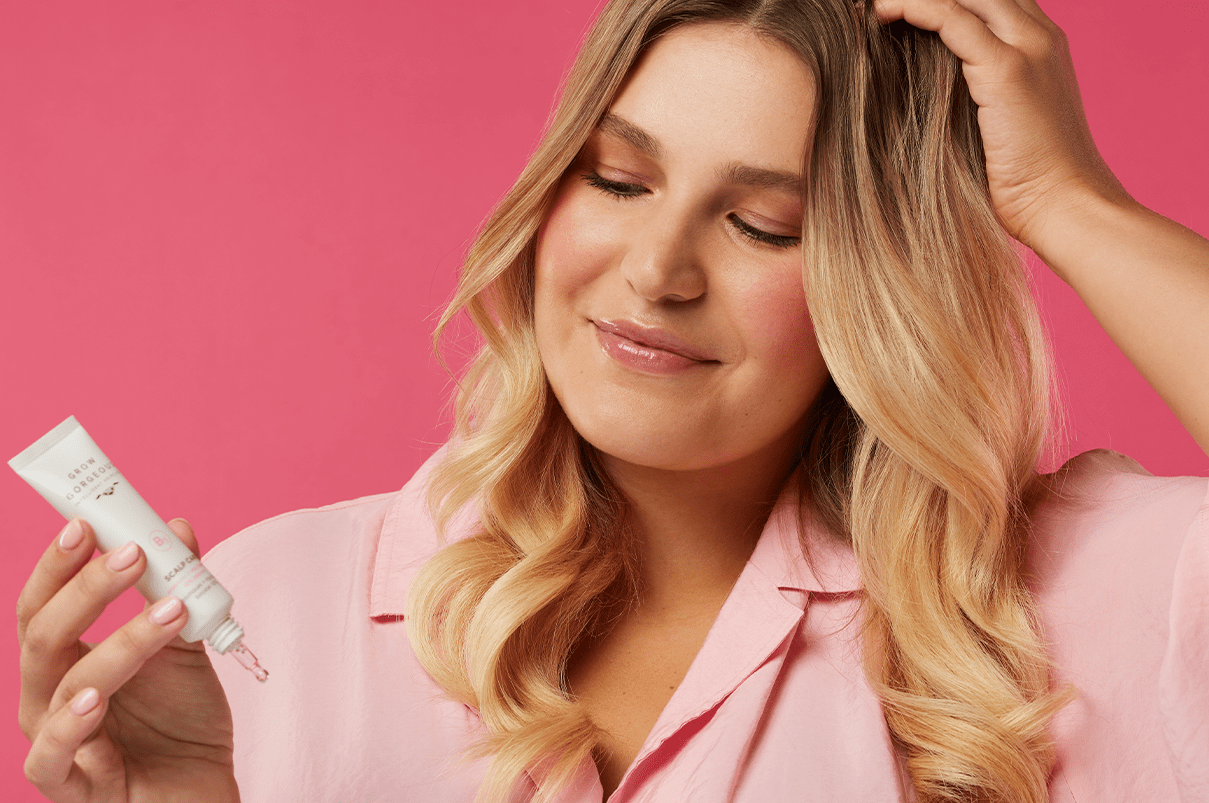 Are you wondering how to care for your scalp but not sure where to start? AND, do you feel overwhelmed about which product to even apply first? Don't worry – we got you! Discover GG's beginner's guide to layering scalp care products so you can get the most out of your daily hair care routine.
What is a daily hair care routine?
A daily hair care routine focuses on your hair AND scalp. An unhealthy scalp may be limiting your hairs true potential and lead to scalp issues, such as dry and flakey, hair thinning, irritated and red, or oily with buildup (you get the idea).
If you're a novice to haircare, this is exactly where you should start – the scalp. Scalp care has gained momentum in recent years because it's the backbone of hair growth. If you're serious about embarking on a journey to beautiful, healthier-looking hair, you need to start at the beginning – because skincare shouldn't stop at your hairline.
What is scalp care?
So, what is scalp care and how can you get a healthy scalp? Scalp care is using products that are kind, gentle and nourishing for your hair and scalp. If you've got symptoms of an unhappy scalp, look out for treatments that target that concern.
Unfortunately, our day-to-day stressors and environment can play havoc with our scalps. Nothing scuppers a great hair day like an unhappy scalp. Just as flawless make-up starts with healthy skin, a harmonious scalp environment lays the foundation for gorgeous growth and allows hair to flourish.
How to layer GG scalp care?
With many serums, oils and creams out there it can be confusing to know which one to apply first and when. Here at GG, we have an arsenal of products to hand to help you achieve your hair of dreams. But, why is layering important you ask? Layering achieves a scalp routine tailored to you and your hair.
When it comes to layering serums, tonics and treatments you don't want to go overboard so they just sit on the hair follicles or scalp. By layering serums properly, where they have time to get absorbed into the scalp and hair, you will allow them to work together in harmony.
Think of it this way… our healthy hair tonic is your morning wake-up call, our 30-day booster provides targeted nutrients and our hair growth serum is your stimulating coffee (all in a day's work for gorgeous hair).
STEP

1:

ENERGISING

SCALP TONIC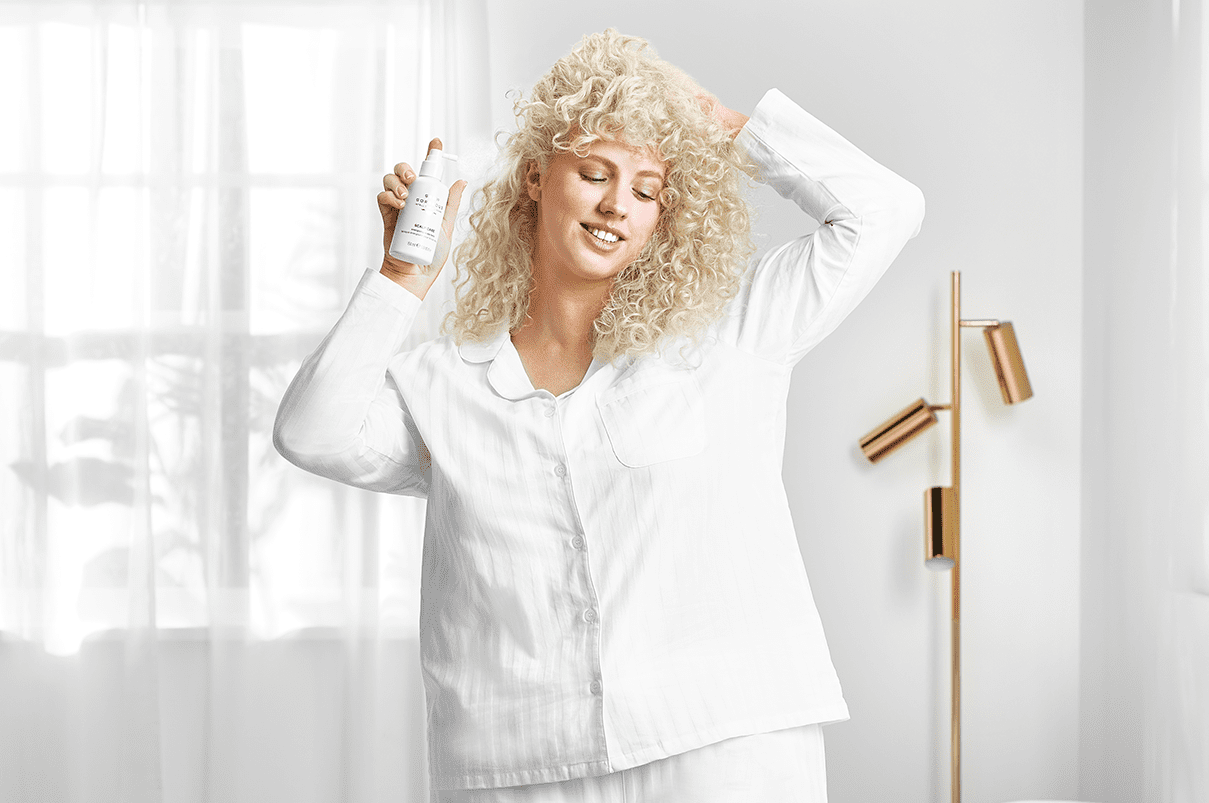 For the first step in your daily haircare routine, start with our Energising Scalp Tonic for a reinvigorating and refreshing wake-up. This healthy hair tonic stimulates the scalp and refreshes your roots in just a few quick spritzes. Apply first thing in the morning and rise and shine to gorgeous hair, or use on-the-go for an instant energy boost. Our healthy hair tonic is formulated for all hair types.
What are the benefits to our healthy hair tonic? The energising scalp tonic makes hair feel strong, nourished and protected with moisture, appearing fuller and conditioned from root to tip.
Healthy scalp ingredients
Micro Algae stimulates the scalp to leave hair looking stronger and denser  
Multimineral Active promotes vitality and helps the scalp feel hydrated  
Spring Sea Water supports the skin barrier function for a healthier-looking scalp 
Kakadu plum extract, a source of Vitamin C, helps to re-energise the scalp  
Taurine Supercomplex helps the scalp feel invigorated, boosts hydration and energy  
Biotin and Caffeine encourage thicker, denser and healthier-looking hair