Get rid of dandruff fast and say hello to scalp tranquillity
Nothing kills a good hair day like a flaky, irritated scalp. Here at GG, we believe everyone deserves to be free from the discomfort and embarrassment often associated with dandruff and scalp sensitivity. That's why we're committed to empowering your confidence and making you feel unstoppable. Hair taboo? There's no such thing!
Just as flawless make-up starts with hydrated skin, a calm, balanced scalp lays the foundation for gorgeous growth and allows hair to flourish. Get rid of dandruff fast with our top tips and product recommendations – including the best scalp treatment for dandruff.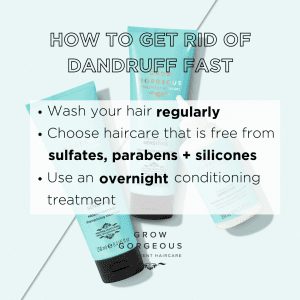 What is dandruff?
Dandruff is a common skin condition that causes white or grey flakes of skin to appear on the scalp and in the hair, which can occasionally fall onto the shoulders. The resulting symptoms include a red, cracked or scaly scalp that feels dry, uncomfortable and itchy.
Dandruff isn't harmful and you can't catch it, but it can cause discomfort and affect confidence. Dandruff and scalp irritation can be caused or worsened by the conditions listed below. Stress and cold weather may also make dandruff worse.
Ecz

ema

 

Contact 

Dermatitis

 

Psoriasis

 

Cradle Cap

 

Seborrheic

 Dermatitis 

 

Tinea Capitis, known as ringworm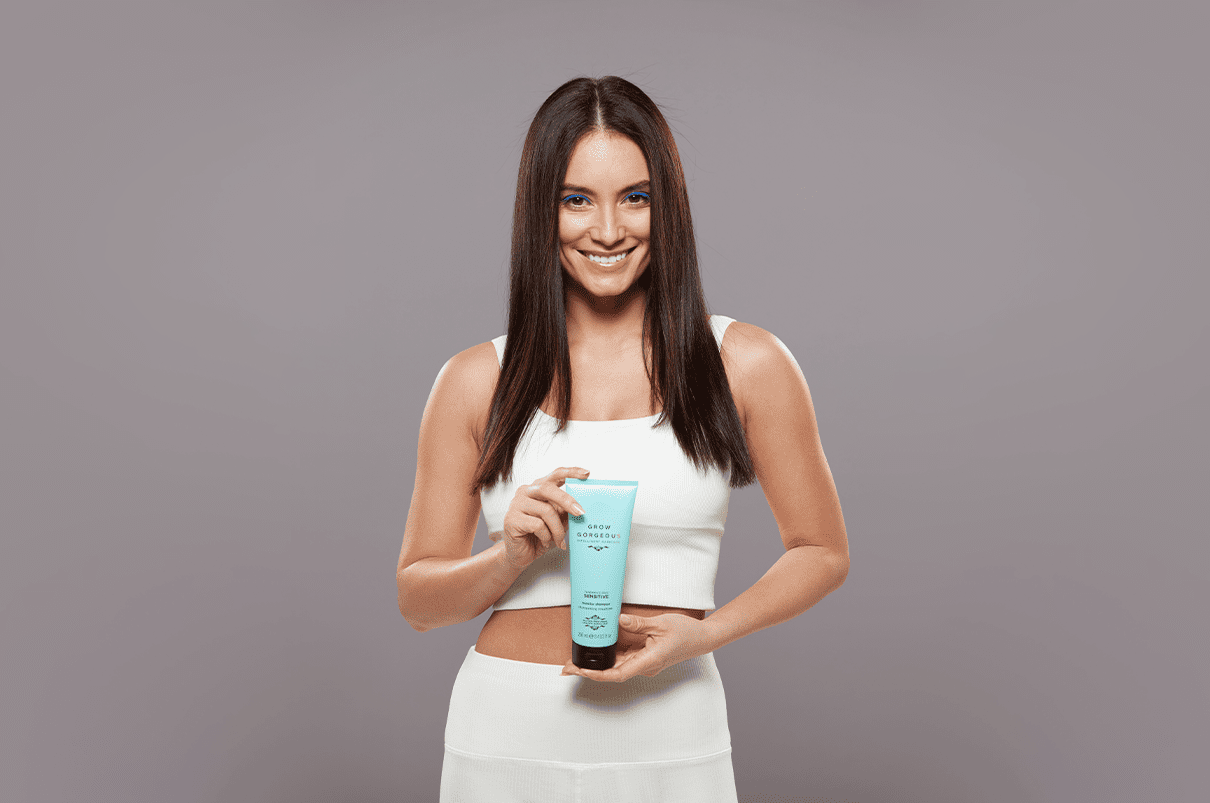 Are sulfates bad for dandruff?
Certain chemicals can stress out sensitive scalps, exacerbating flakes rather than eliminating them. Sulfates, parabens and silicones are just some of the common culprits that can worsen symptoms of dandruff: 
S

ulfates

 can strip hair of necessary natural oils, making your scalp susceptible to bacterial build

–

up and dryness 

 

Parabens

 are

 synthetic chemicals often used as preservatives

 that 

can irritate the scalp and worsen chronic dandruff 

 

Silicones can clog your pores, causing product build-up that leads to increased scalp irritation and 

flakes

 
Thanks to our Purely Positive Promise, all Grow Gorgeous products are proudly vegan, cruelty-free and expertly formulated without parabens, sulphates, silicones, phthalates or mineral oil.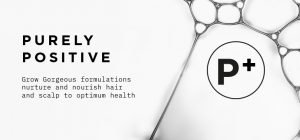 How many times a week should I wash my hair if I have dandruff?
Dandruff is not caused by poor hygiene, but it may be more obvious if you do not wash your hair regularly. Provided you're choosing products that respect your scalp's natural oils, how often you lather up is really down to your personal preference. Regular cleansing helps to get rid of sweat and sebum that builds up throughout the day and overnight.  
Choose haircare with scalp-kind natural ingredients, proven to shield against sensitivity: 
FERMENTED RICE WATER
Delivers vital moisture to promote smoother, shinier hair 
FERMENTED CICA EXTRACT
Improves resilience and calms the appearance of redness 
OLIVE-DERIVED CERAMIDE
Rebalances the scalp and improves feelings of dryness 
CACTUS EXTRACT
Hydrates with an abundance of minerals and nutrients
OAT LIPIDS
Improve skin's barrier function and condition hair 
AMINO ACIDS
A vital component of keratin that help to promote healthy-looking hair 
RASPBERRY SEED OIL
Nourishes the scalp and enhances shine 
CAMELLIA JAPONICA SEED OIL
Maintains scalp barrier function and leaves hair feeling smooth 
COCONUT OIL
Softens and leaves hair feeling nourished
What is the best product to get rid of dandruff… and is it possible to get rid of dandruff permanently?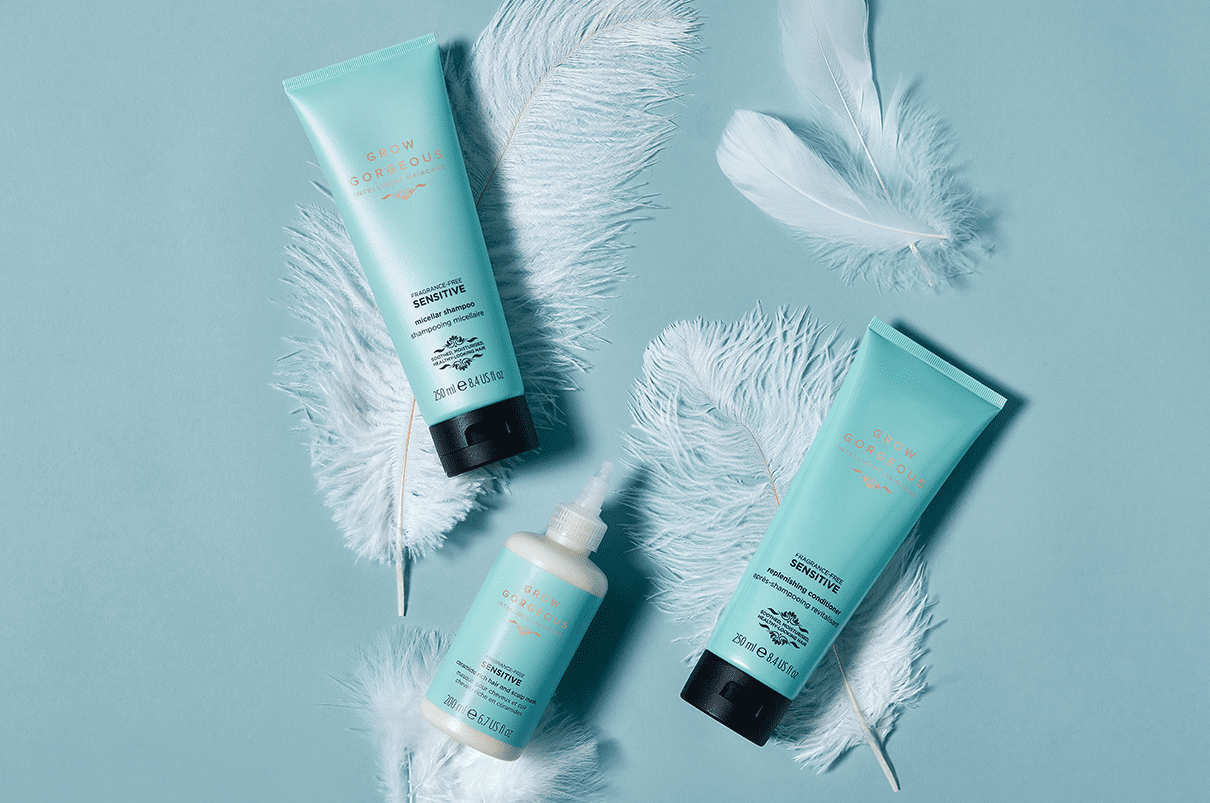 While there's no miracle-working magic wand to banish dandruff, scalp serenity can be achieved by establishing a regular haircare routine that treats sensitivity with a gentle touch. Our fragrance free and dermatologically tested NEW Sensitive range has been expertly formulated to delicately restore scalp harmony and get the best out of your strands. That means no compromise on fulfilling your desire for gorgeous hair! 
Discover three soothing, scalp-kind essentials that bring a feeling of lasting relief to sensitive skin and empower hair to reach its full potential, every day. Delicate yet indulgent, the feather-light range relieves feelings of dryness and discomfort while adding glossy shine to hair.  
94% claim that the Sensitive regime helped to reduce the appearance of flakes on the scalp

 

92% agree the appearance of scalp redness was reduced

 

91% agree the scalp was left feeling relieved and less sensitive

 

90% claim their scalp felt instantly comforted and less itchy

 
Independently tested on a combined panel of 150 women with self-assessed sensitive scalp for 2 weeks, shampoo & conditioner used as a haircare regime. 
Step 1: Overnight Remedy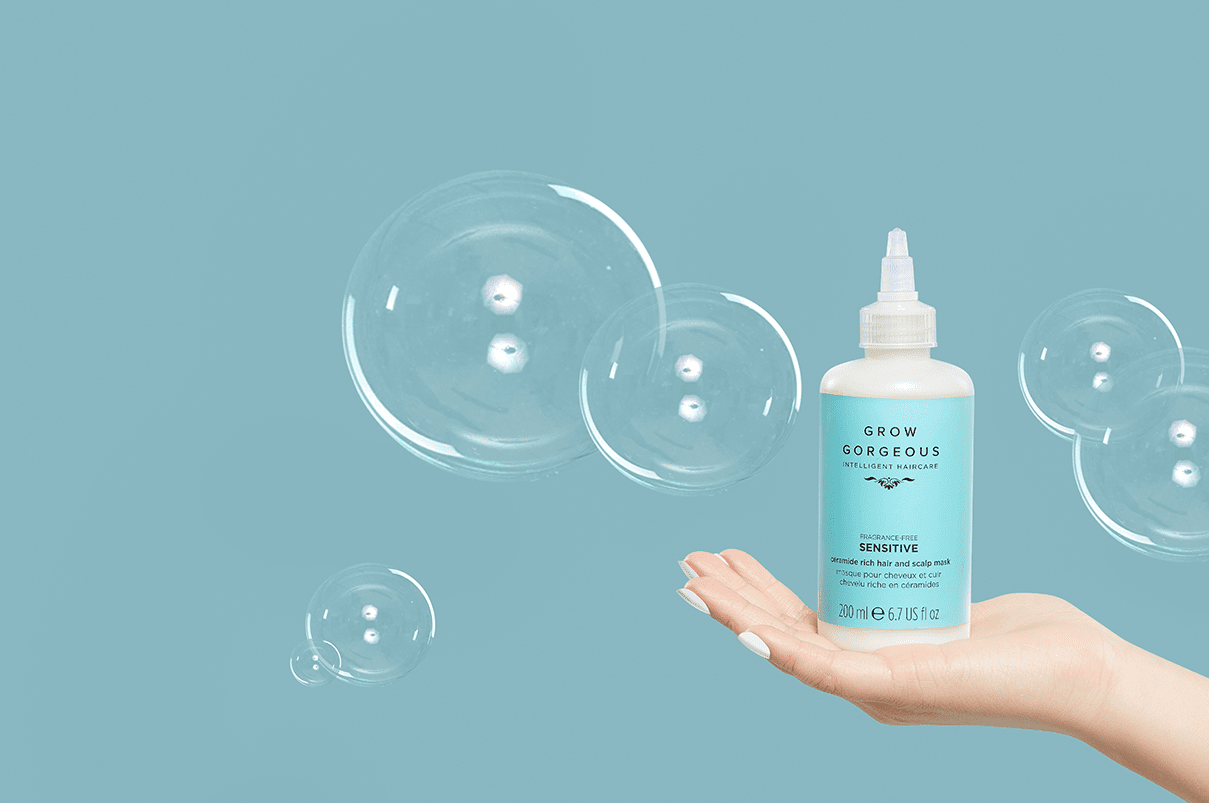 Sensitive Ceramide Rich Hair and Scalp Mask is a conditioning treatment that targets flakes, soothes feelings of itchiness, reduces the appearance of redness and revitalises roots as you sleep. Use once or twice a week and rise and shine to healthier-looking hair accompanied by an instant sensation of comfort.