January is here, meaning so is detox season… Gyms are full and everyone is making smoothies, salads and homemade soup. We give our body a detox from the Christmas season, but why stop there? Our hair also needs a detox and luckily for you here at Grow Gorgeous HQ we have a whole range of hair and scalp treatments to refresh your locks. With scalp treatments from a scalp detox to a volumising hair masque and hair treatments from thickening strands to mending split ends – we've got your haircare needs covered!
Read on to find out which scalp and hair treatments is for you…
Scalp Treatments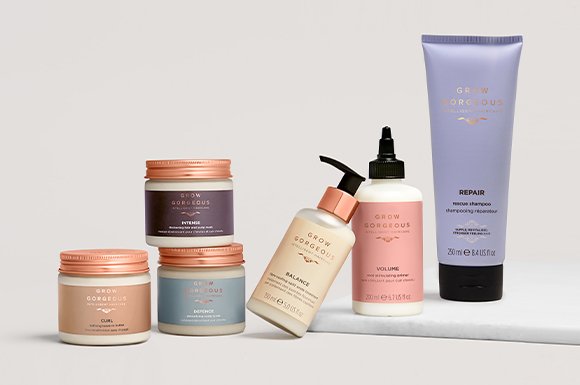 Which scalp treatment is best for a dry scalp or product/dirt build-up? 
Defence Detoxifying Scalp Scrub
Your hair saviour! This refreshing treatment will exfoliate dry skin and remove any impurities and product build-up from the scalp with Natural Castor Oil Beads and Pomegranate Fruit Enzymes. This unique treatment combines a blend of minerals to cleanse and moisturise the scalp, absorbing any excess sebum helping to extend the time in between washes. Menthol leaves a tingling, cooling sensation as it cleanses and purifies your scalp creating the perfect environment for healthy hair!